Final grades for the quarter are submitted in eGrades, a program of the UCSB Registrar. Additional pages on submitting can be found on the Registrar's General Staff and Faculty Resources Page. Note,
Here's how to download a file from Canvas and upload it to eGrades:
1. Log in to Canvas and enter your course.
2. Click on Settings from the course navigation menu.
3. Scroll down to Grading Scheme and select the checkbox for "Enable course grading scheme". Then, click set grading scheme.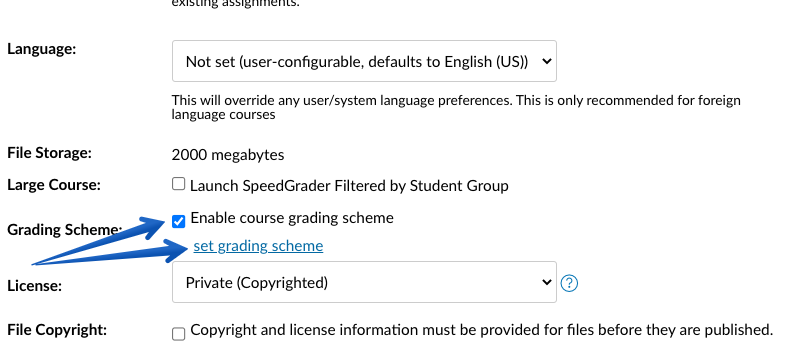 4. Review the grade ranges to ensure they match your syllabus. If you need to make changes to the grading scheme, click the pencil icon in the top right corner and modify ranges, as needed. When ready, click Done.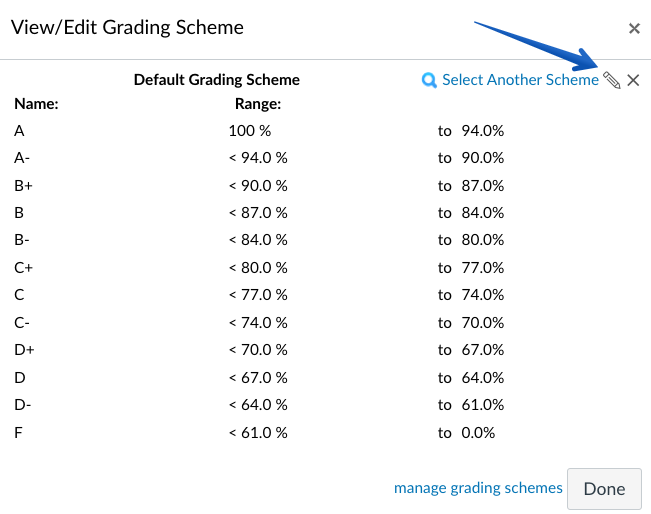 5. Scroll to the bottom of the page and click Update Course Details.

6. Next, Click Grades from the course navigation menu.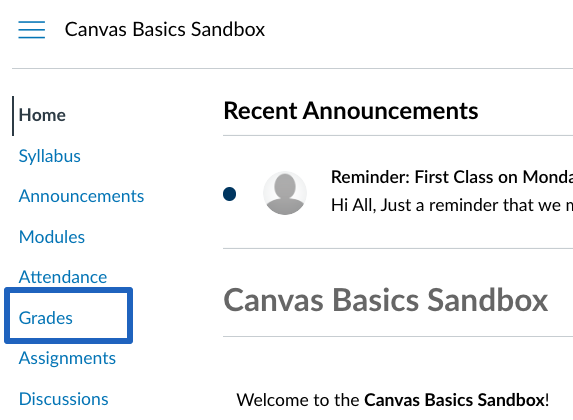 7. At the top, click Actions > Export Entire Gradebook. A spreadsheet will be downloaded on your computer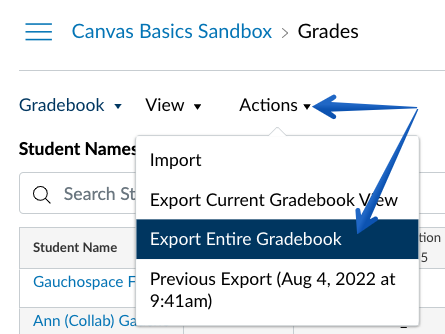 8. In general, eGrades does not require any modifications to the spreadsheet (see Note below) but you may wish to open and review it. The spreadsheet will contain many columns of grades; eGrades will use the "Final Grade" column as the student's final course grade. Do not rename any of the columns. If you make any changes, be sure to save the file as a CSV (.csv, Comma Separated Values).
Note:
If you use Canvas'
Final Grade Override Feature
, you will also need to manually adjust the grades in the exported spreadsheet or in eGrades directly. eGrades maps the "Final Grade" column in the spreadsheet, not the "Override Grade" column.
9. Navigate to eGrades to import the grades. From the eGrades screen where you would normally input course grades manually, click Import Grades.

10. Click Import Canvas File.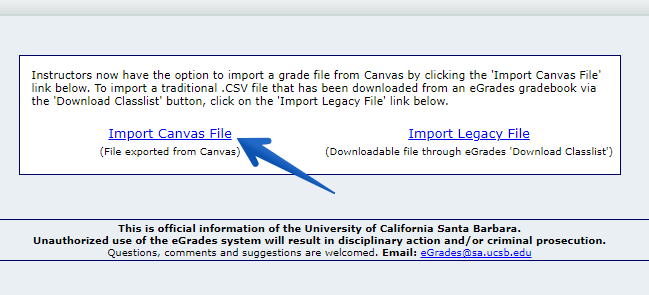 11. Click Choose File and select the file you exported in step 7. Click Import Grades to proceed with the import and grade review process.