WeBWorK is an online math homework program. To request WeBWorK be added to your Canvas course, submit a help request to help@collaborate.ucsb.edu and include which course you are teaching. Once you WeBWorK course has been created, you will be able to log in to WeBWorK and access the URLs of the course and problem sets.
Once WeBWorK is added to your Canvas course, you can link a problem set from WeBWorK to Canvas. Here's how:
1. Log into Canvas, navigate to your course, and click Assignments from the course navigation menu.
2. Click + Assignment in the top left.

3. Enter your assignment name and overall point value.
4. For Submission Type, select "External Tool" from the dropdown. Then click Find.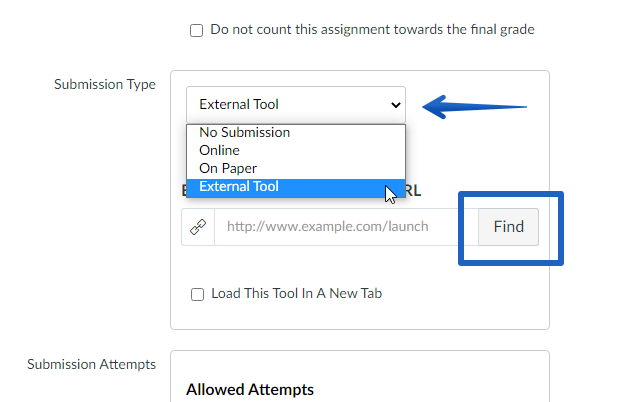 4. Select WebBWorK from the list of External Tools. Then, in the URL field, add the course name and problem set portion of your WebWork course URL so that it matches the following format. Click Select in the bottom right of the pop-up.
 https://webwork.math.ucsb.edu/webwork2/[course-name]/[set-name]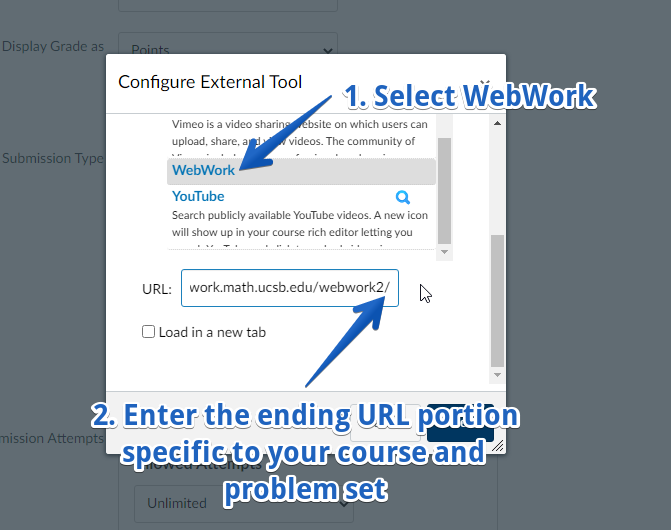 5. This will take you back to the Assignments page in Canvas. In the Submission Type subsection, you should see the URL from Step 4 in the URL bar. It is also recommended that you select Load this Tool in a New Tab.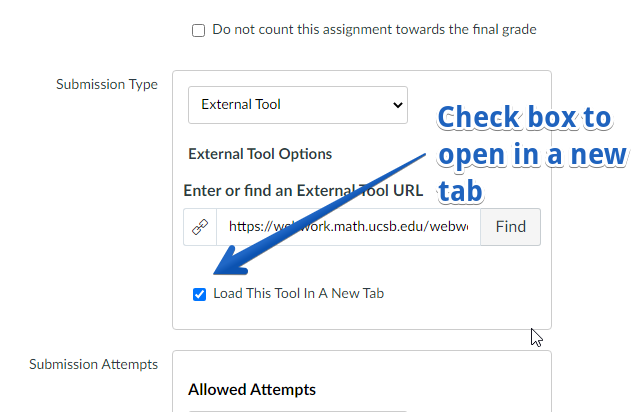 6. Scroll down to the end of the page in Canvas and click Save and Publish. Your Canvas assignment is now linked with WeBWorK.