A wiki is a collaboratively-authored webpage or collection of webpages that may be edited directly from one's browser. They can be an effective, flexible tool when instructors would like their students to create content.
Although Canvas does not provide a "wiki" activity type, Canvas Pages can be set up to allow students to add and edit content including text, images, and videos. This page walks you through how to use Canvas to:
Add Pages that Allow Students to Edit
Review Revision History
Note: Canvas does not identify if two students are editing a Page at the same time and only one set of data will be saved. This could mean that if multiple students are editing the same page at the same time, one may lose their contribution. We recommend instructing students to draft their wiki contributions offline and then copy/paste into the Page when they are ready to post to avoid losing work.
For smaller course (<50 students), Google Doc Collaborations can also be used to support content creation as an alternative to Pages. Learn more about Collaborations here: What are Collaborations?
To add Canvas course pages that allow students to edit, follow these steps:
1. Log in to Canvas, enter your course site and click Pages from the course navigation menu: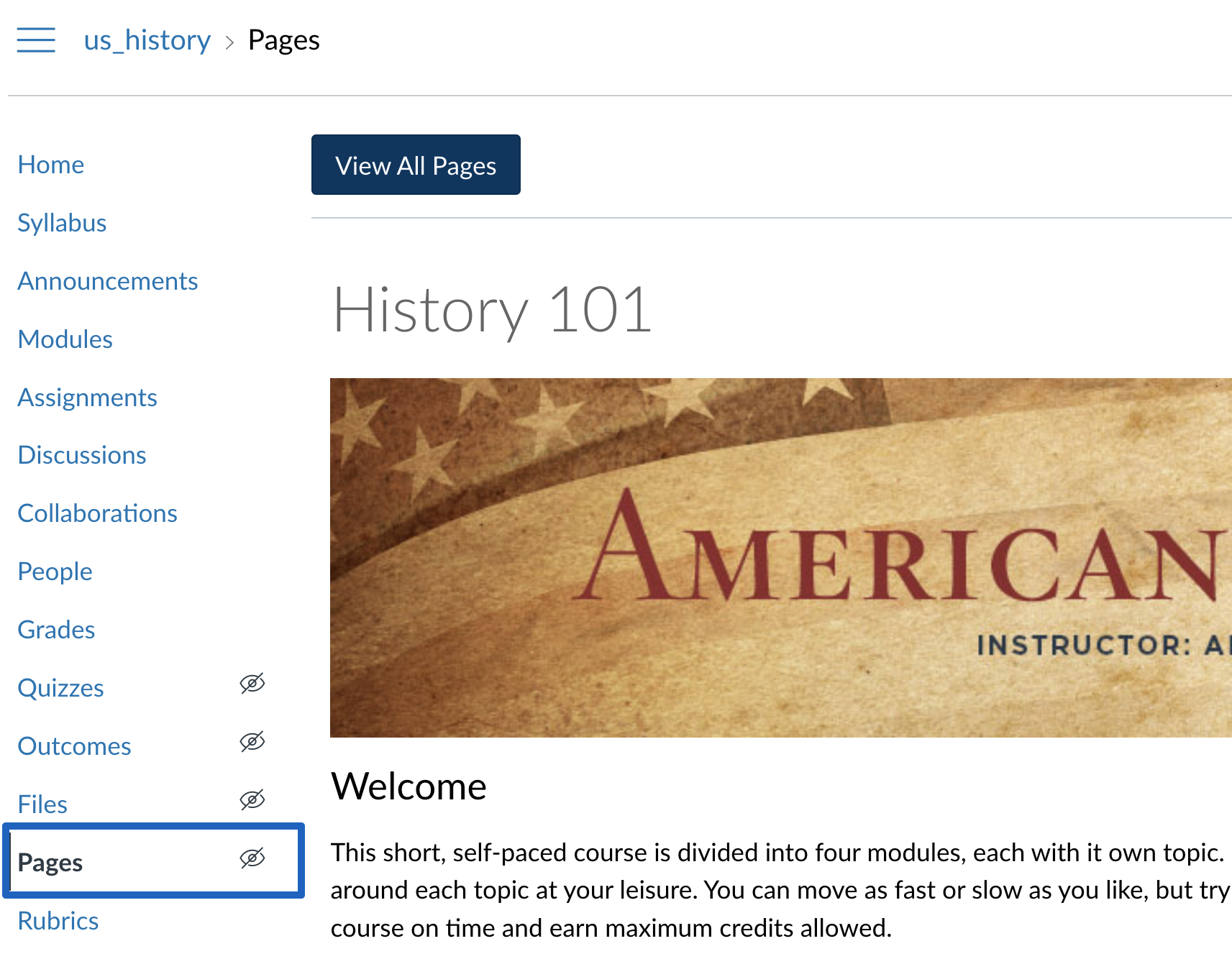 2. If your home page is set to Pages, click View all pages. If your home page is not set to Pages, proceed to step 3.

3. Click + Page

4. Add a Page Title. Additional information (such as the wiki Page structure) can be added in the description box: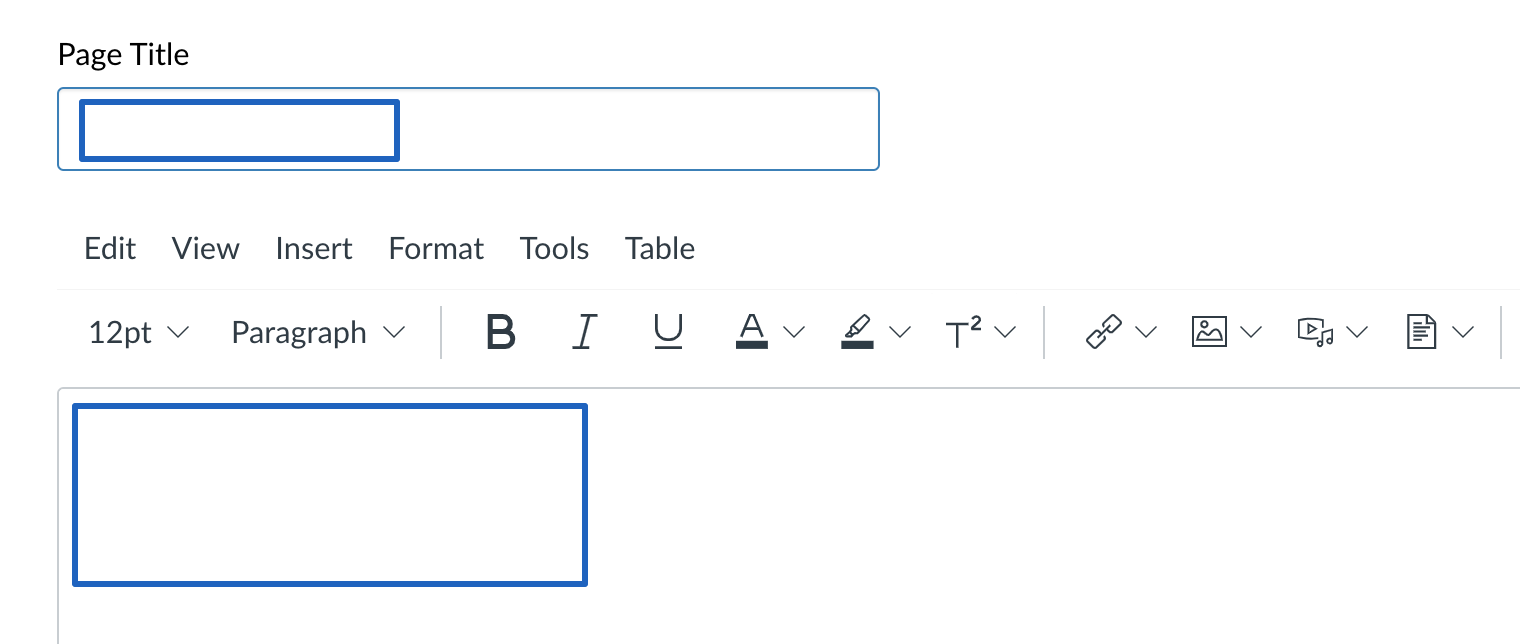 5. Under Options, for Users allowed to Edit this page, select "Teachers and students". If you wish to add the wiki to the course calendar, check the box for Add to student to-do and chose a date.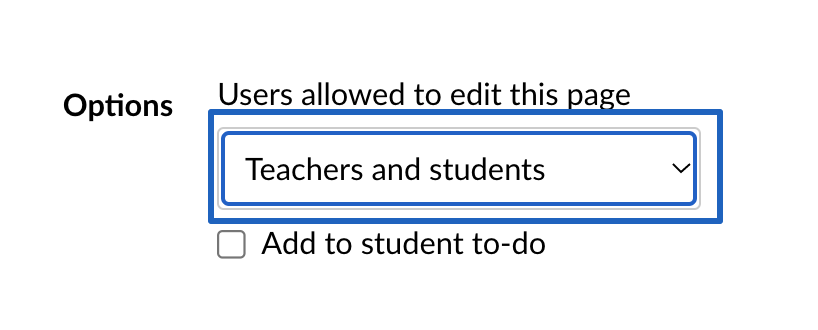 6. Click Save and publish. Students will now be able to edit this page.
7. Repeat steps 2-6 for each Wiki page you wish for students to be able to edit.
Once students have contributed to the wiki, you can review the revision history of the Page (and see which student contributed which material) through these steps:
1. From the Pages tab of the course navigation menu, click on the Wiki page from the list: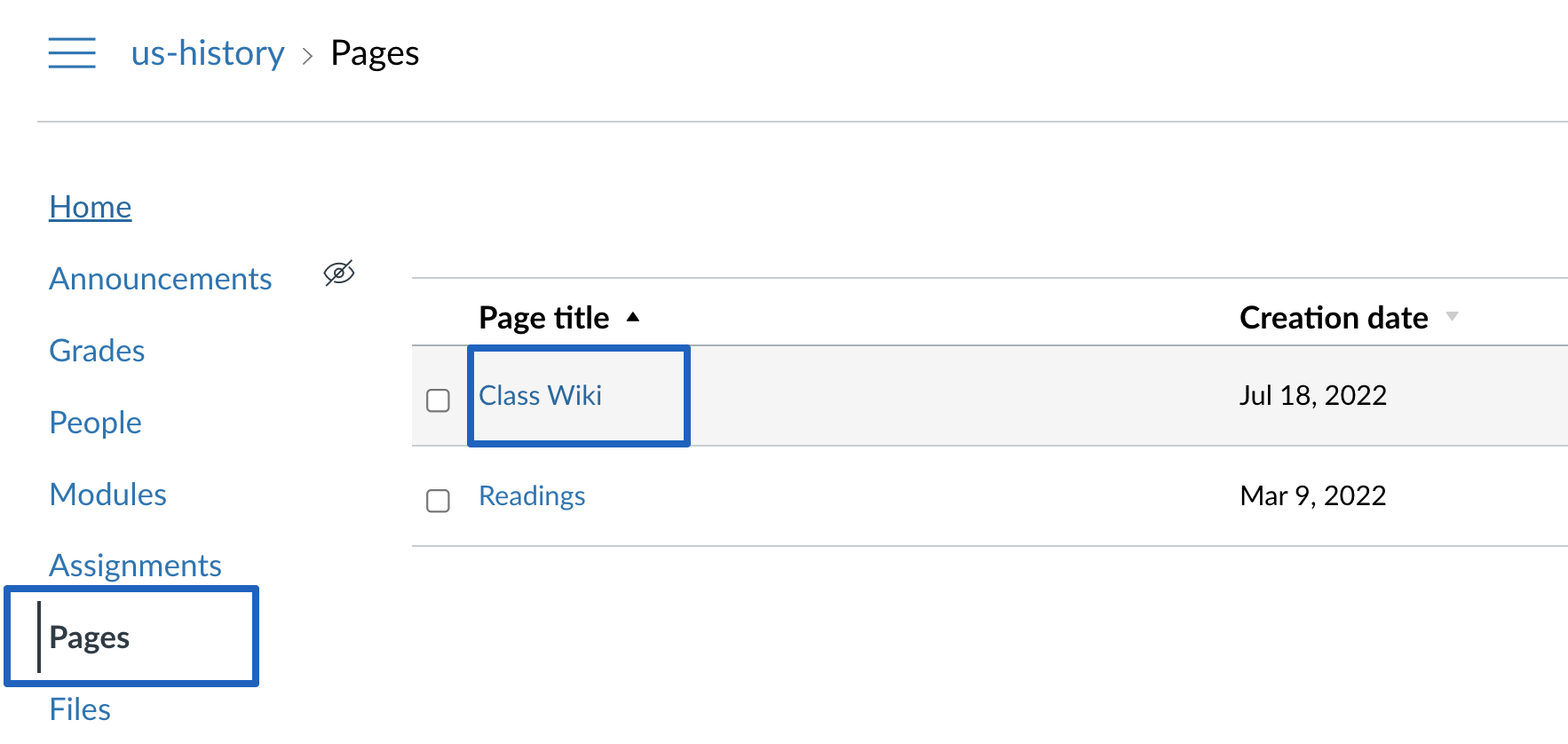 2. Click ⋮ > View Page History: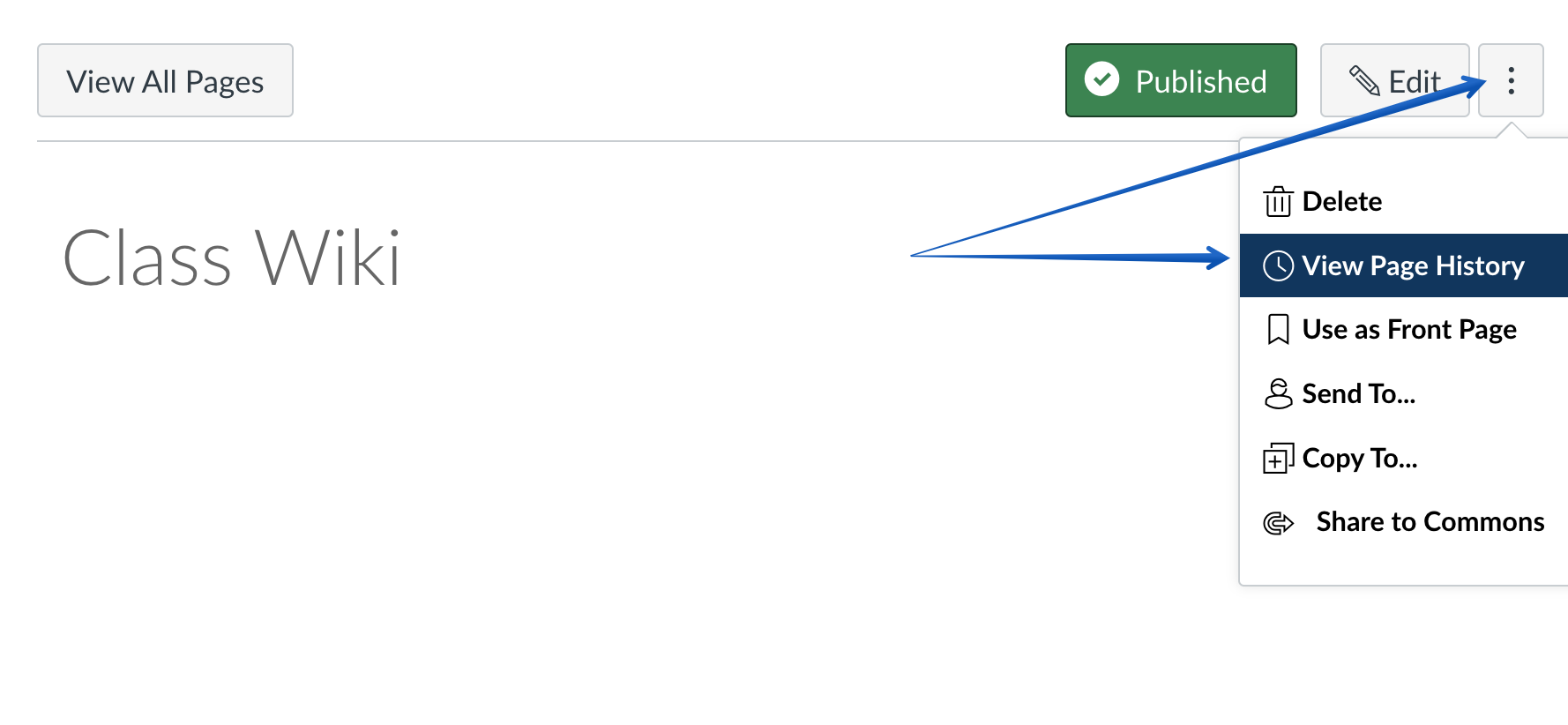 3. You will then see the Revision History of the Page. By selecting the different versions of the page, you can determine which students contributed which contents of the Page.