Nectir is a backchannel chat room that can added to your course and can be used in and out of class. Student can start discussion threads and initiate direct messages.
More Information about using Nectir can be found here.
Here's how to add Nectir to your Canvas course:
1. Log in to Canvas and navigate to your course site.
2. Click Settings in the left-hand navigation. Then, select the Navigation tab.
3. Find Nectir in the bottom hidden-tab section. Drag-and-drop it to the course navigation area at the top to make it visible to students.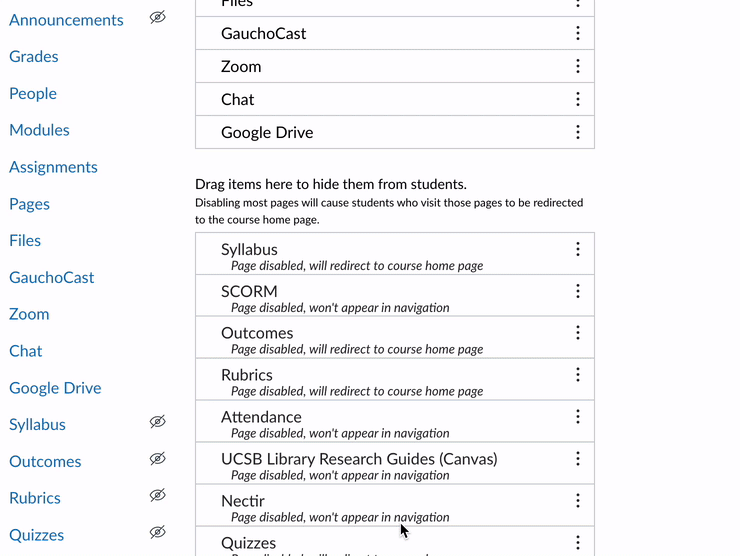 4. Click Save. Nectir in the left-hand navigation will now appear. Click on the Nectir tab to create your course channel and start messaging.
When creating the course channel for the first time, you may see an error message regarding an "

invalid or expired invite token". After a few moments, the course channel will appear.