Users may insert a PDF document into a GauchoCast video. The PDF will load within the video player as a secondary stream. Note: The maximum PDF file upload size is 100MB.
Upload a PDF
Navigate to the session you would like to upload a PDF to and open the video "Settings".

Select the "Streams" tab and click "Choose File" to select the PDF you would like to insert.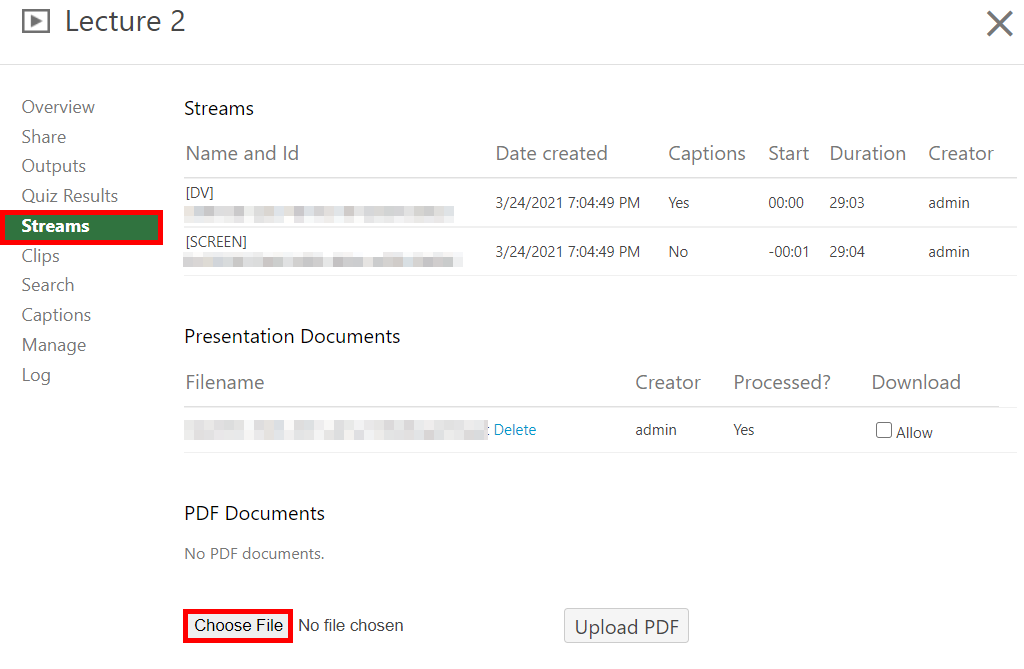 Once the PDF file has been selected, click on "Upload PDF."