Please visit the Editing Help Center or the Editing Overview page for more articles on various GauchoCast editing topics.
The preview image is the image you see next to the name of your file and represents your video in your folder library.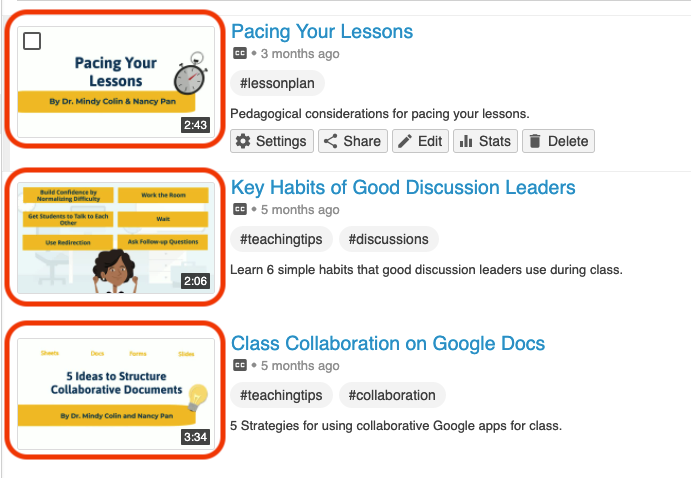 By default, Panopto will automatically select a preview image for you but you can change the thumbnail preview image of your video via the video settings menu.
Please refer to the following article to learn how to change the thumbnail image: GauchoCast Editing: How to Change the Preview Thumbnail Image of a Video.
For an overview of all other FAQs, please visit the FAQ Help Center.