This article is part of the GauchoCast Editing Series. For more editing topics, please visit the GauchoCast Editing Overview page. Instructions on how to add a clip are detailed below with screenshots. Alternatively, you may watch the following video from Panopto: How to Use Add a Clip to Splice Multiple Sessions Together.
The "Add a Clip" tool can be used to insert an existing GauchoCast clip into another session. This can be useful if you want to insert an intro video, outro video, or new content into an already existing session in your folders. You can also "splice," or merge, two GauchoCast sessions together.
Add a Clip
Open the Video Editor for the source video. This will be the video where you'll want to insert the other session.

Place the red handlebar in the appropriate location on the timeline. Want to add an intro? Place it at the beginning. Want to add an outro? Place it at the end.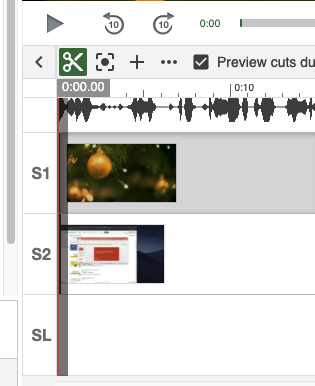 Then click on the plus icon to open the "Insert" menu. Select, "Add a Clip".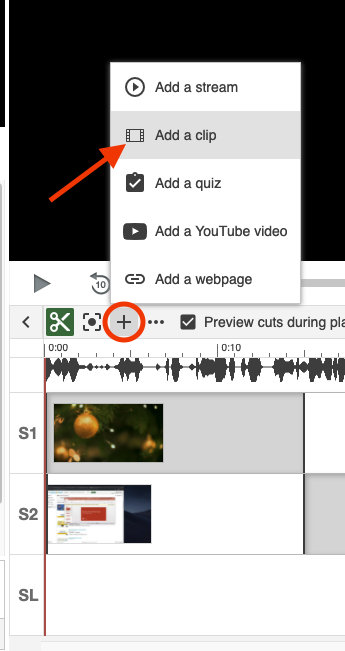 The "Add a Clip" window will open. Here, you can browse through your folders and look for a session to insert into your video. Please note: You cannot add a clip of a session that already contains a clip. If you are trying to add a session as a clip, and it already has a clip inserted, it will not appear as an option in the "Add a Clip" window. When you have selected a video, click on "Insert".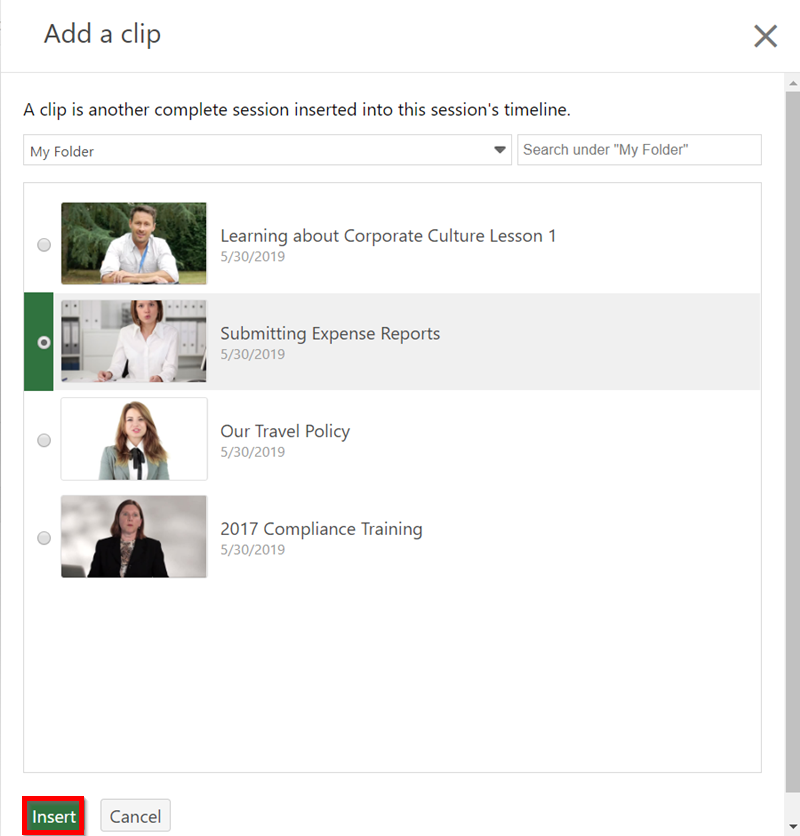 Once you've inserted a clip, you can edit details about the reference session or delete it too. Navigate to the "Contents" tab on the left panel and click on the three dots next to the inserted session. Select "Edit".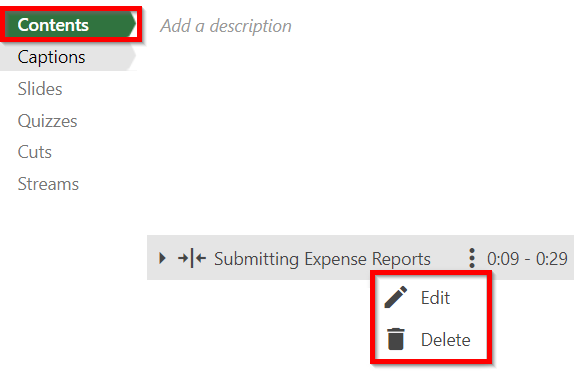 In the "Edit Session Reference" page, you can select a specific "Start Time" to insert this session in your recording, or just choose "at the beginning" or "at the end".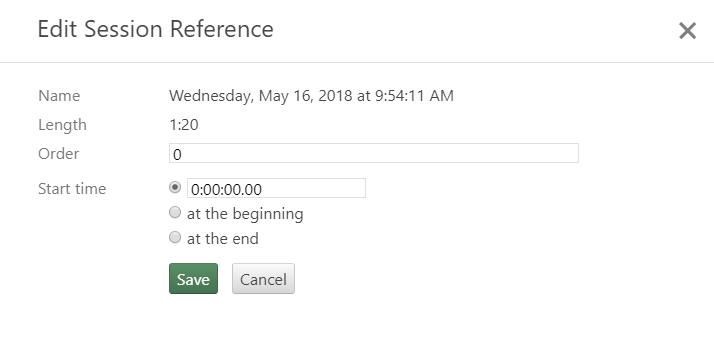 Last comment about splicing sessions: If you want to make edits to a clip, which is part of a spliced session, go to the original clip and make the edits there. After you publish the original clip, the edits will be reflected by default in the spliced session.