This article is part of the GauchoCast Editing Series. For more editing topics, please visit the GauchoCast Editing Overview page. Instructions on how to add additional streams to your session are detailed below with screenshots.
Using the Video Editor, you can insert additional primary or secondary streams into an existing GauchoCast session. This may be helpful if you want to include an external MP4 video file into an existing session or if you would like to replace a portion of your existing streams with a re-recording or include another stream such as a Document Camera feed in the final video.
Add a Stream
Launch the Video Editor.

Place the marker at 0:00 (or the position you would like to insert the new video into).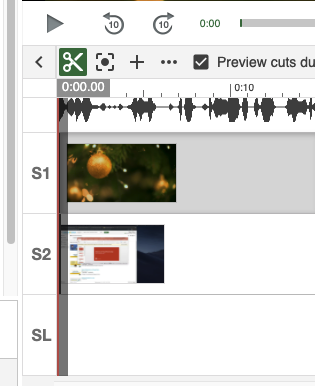 Open the "Insert" menu and select, "Add a Stream". You can also click on the "Streams" tab on the left panel and click "Add a Stream".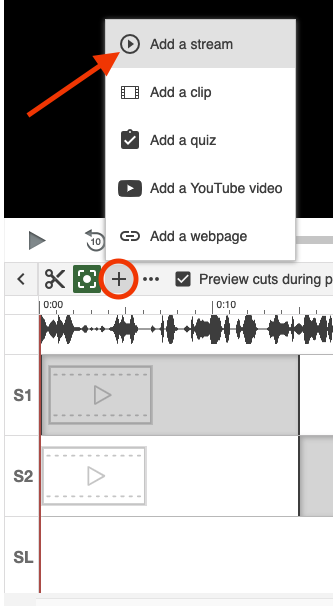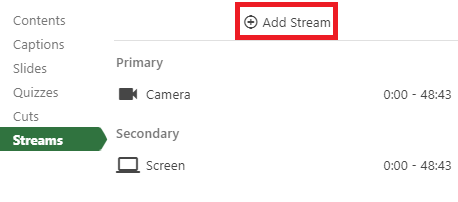 You can drag and drop video, audio, or PowerPoint files into either the Primary or Secondary video sections. Additional Primary streams can include audio and will appear on the upper left side of the viewer. Additional Secondary streams will not include audio and will appear on the right side of the viewer.

Only one Primary stream can be shown in your video at a time, so you will need to use the "Focus" tool to choose where in the video you want your additional primary stream to appear. The same is true for Secondary streams. To learn more about the Focus Tool, click here.