This article is part of the GauchoCast Editing Series. Instructions on how to change the thumbnail image are detailed below with screenshots. Alternatively, you may watch the following video from Panopto: How to Change the Preview Image of a Video in the Editor. For more editing topics, please visit the GauchoCast Editing Overview page.
You can change the thumbnail preview image of your video via the video settings menu. The preview image is the thumbnail the represents your video in your folder library. By default, Panopto will automatically select a preview image for you, in this order:
The preview will be an image of the first slide; if there is a slide deck.

If there is no slide deck present, the preview will be a still image 0.5 seconds into the secondary source.

If there is no secondary source available, the preview will be a still image 0.5 seconds into the primary source.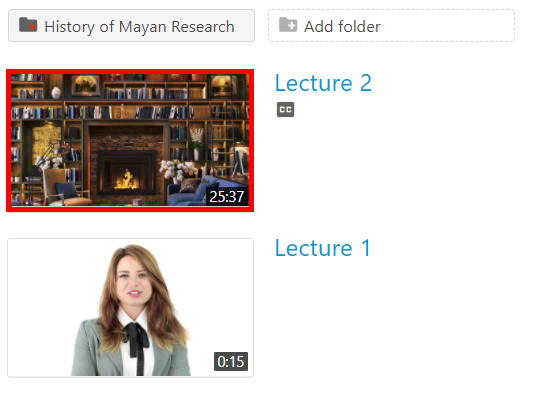 To Change the Thumbnail Image
Hover over the video in the folder library and select "Settings."

In the "Overview" tab, select the "Edit" link to the right of the "Preview Image."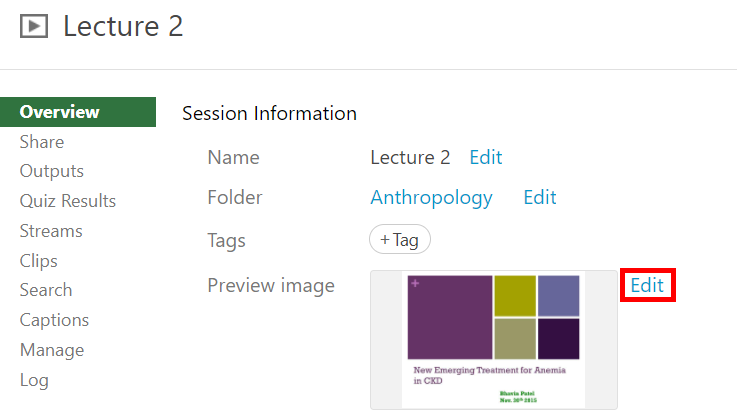 Select "Choose File" and browse for the image you would like to replace as the thumbnail. Once selected, click "Save."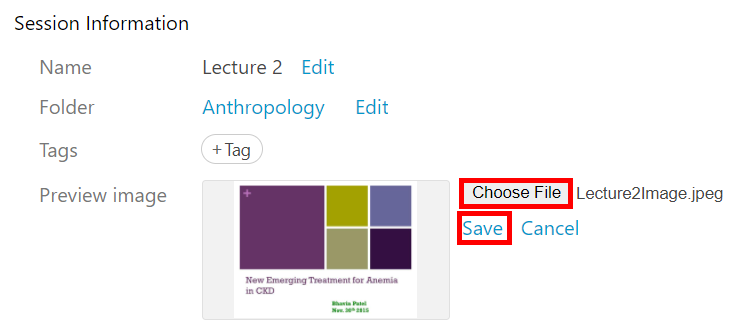 The updated preview image will then appear for the video.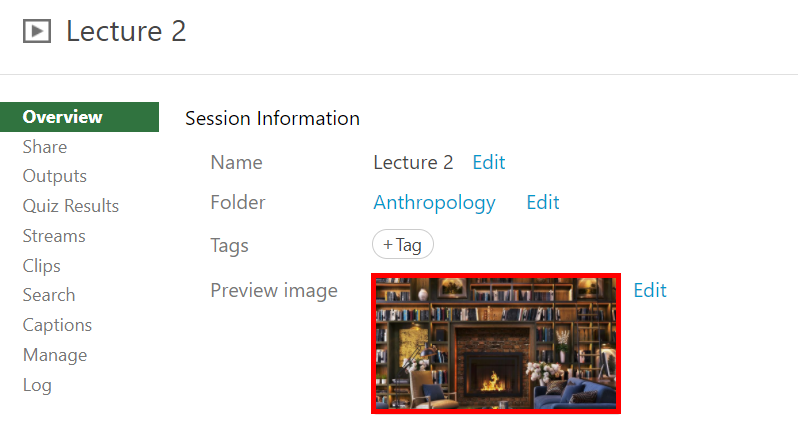 Note: The maximum file upload size for the preview image is 2MB (227px by 404px). Larger files will be sized down. Images that don't meet a 16:9 aspect ratio will have pillars added vertically or horizontally. JPG and PNG are the recommended file formats.