This article is part of the GauchoCast Editing Series. For more editing topics, please visit the GauchoCast Editing Overview page.
You can rename a video for any session that you own (assigned "Creator" role). There are two ways to change the name of a video.
Change the Name of a Video from the Video Editor
Open the Video Editor.

Single-click on the title at the Top Toolbar. This will allow you to edit the text.

Change the Name of a Video from the Settings Menu
Access the video settings menu by hovering over the video and selecting "Settings."

Alternatively, you may click on the "Settings" gear icon from the Top Toolbar found in the Video Editor.

In the "Settings" menu, select the "Overview" tab and change the name of your video by selecting "Edit."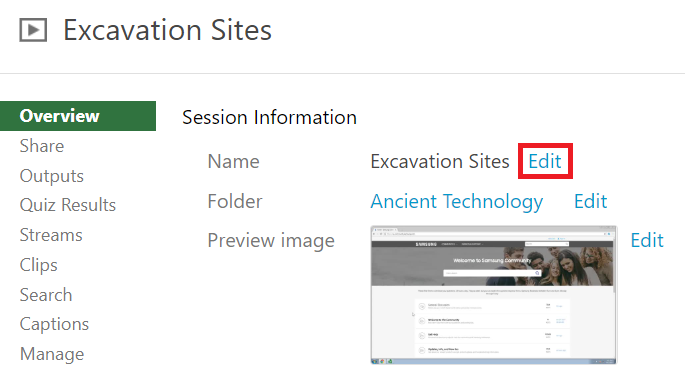 Edit the video name here and click "Save" to apply changes.