iClicker Cloud has a status checker here!
For many it's nice to know that network is working properly.
This iClicker Cloud Status page is maintained by iClicker. It displays the current function of their many servers and displays incidents, if any, that have occurred over the past several days.
The page also allows viewers to subscribe to updates in the event that you would want to be automatically notified of any changes to those services.
Here is a screen shot of a recent visit to the site: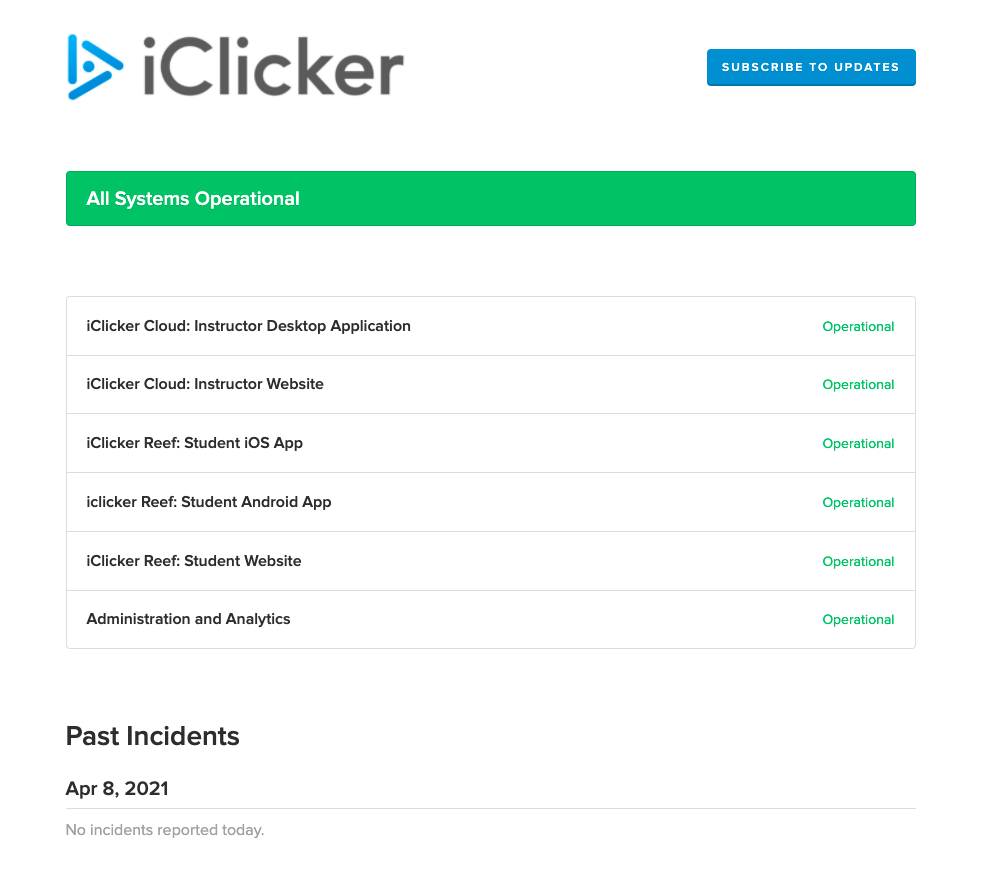 If you find the status is "Operational" yet you still have iClicker Cloud or Reef issues, please contact us by generating a new ticket within this forum or by emailing us at help@id.ucsb.edu so that we can assist you.