Assuming you have Authenticated your account, direct your browser to https://www.it.ucsb.edu/zoom
This is the UCIT Zoom Video Conferencing site. Click the blue Download Zoom link at the right of the page under Quick Links.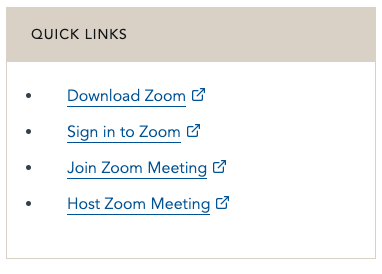 This will bring up the UCSB Download Center where you will download the Zoom Client for Meetings.

Click the blue Download button. This will start the download process.
You will need to Open the downloaded installer file and follow the on screen instructions to install the Zoom application on your computer.
Once Zoom is downloaded and installed on your machine, launch the program.
This is the initial page you will see.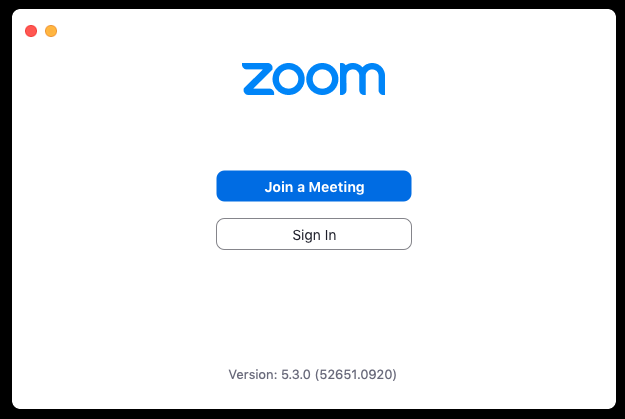 Click on sign in. The dialogue will change to this: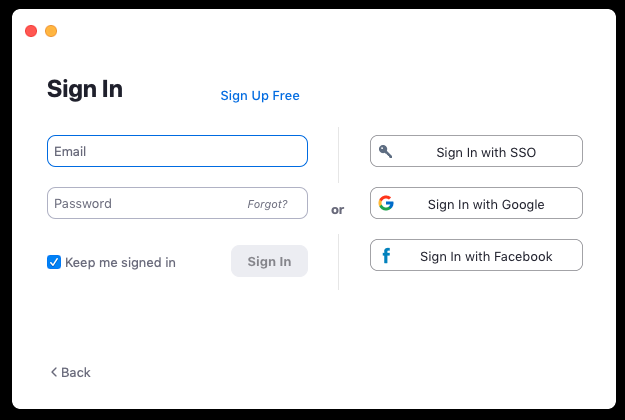 Click on Sign in with SSO on the right-hand side.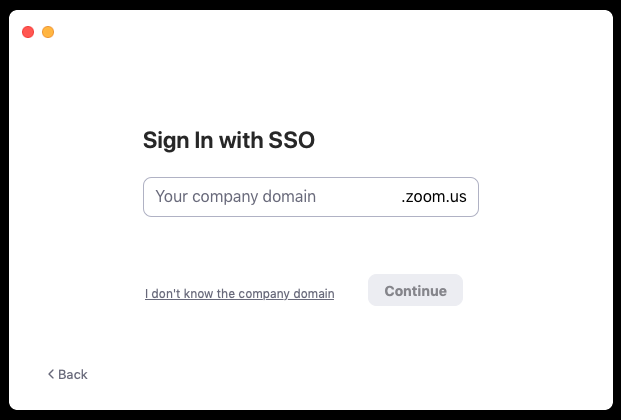 You will be prompted to enter your company domain.
Type in "ucsb" before the ".zoom.us" text that is pre-filled.
Click "Continue."
This will then open up the UC SSO page once again.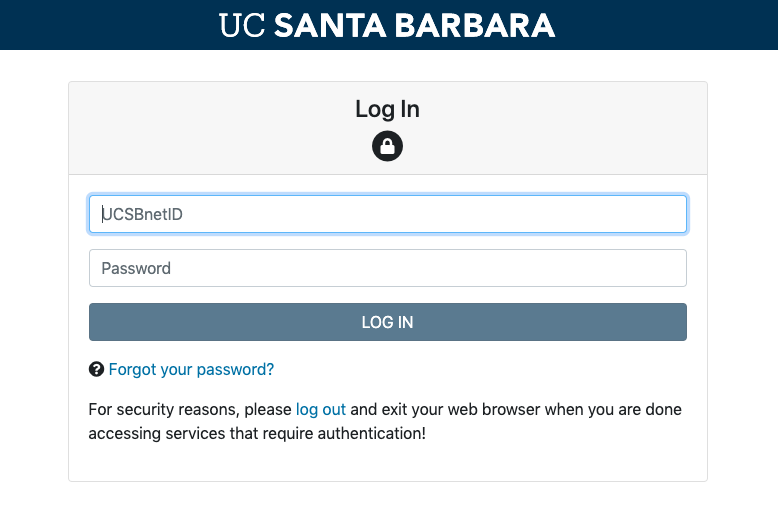 Once you've entered your UCSBnetID and Password and pressed LOG IN, a message on the page will prompt you to choose whether or not you want to allow the page to open zoom.us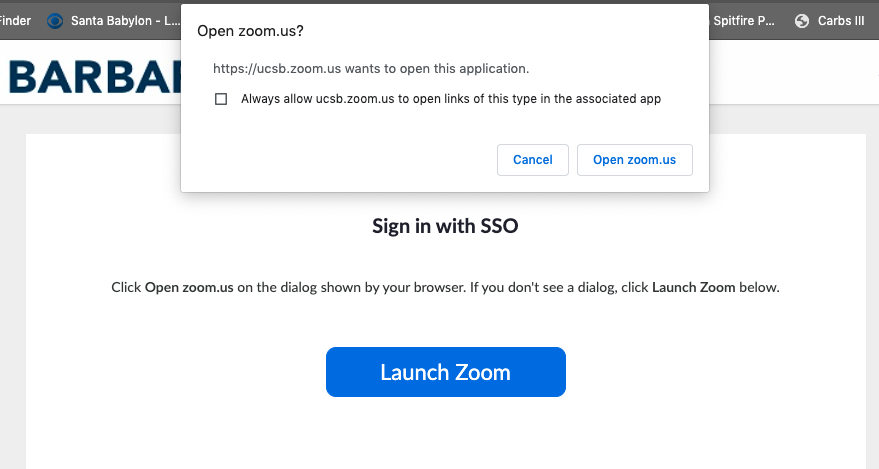 At this point you have the choice to check the box to always allow this so that you won't have to do this in the future.
Click 'Open zoom.us'.
Your computer will then launch the Zoom application and log you into your personal account.
You can verify that by checking that your initials appear in the top right-hand corner of the Zoom window.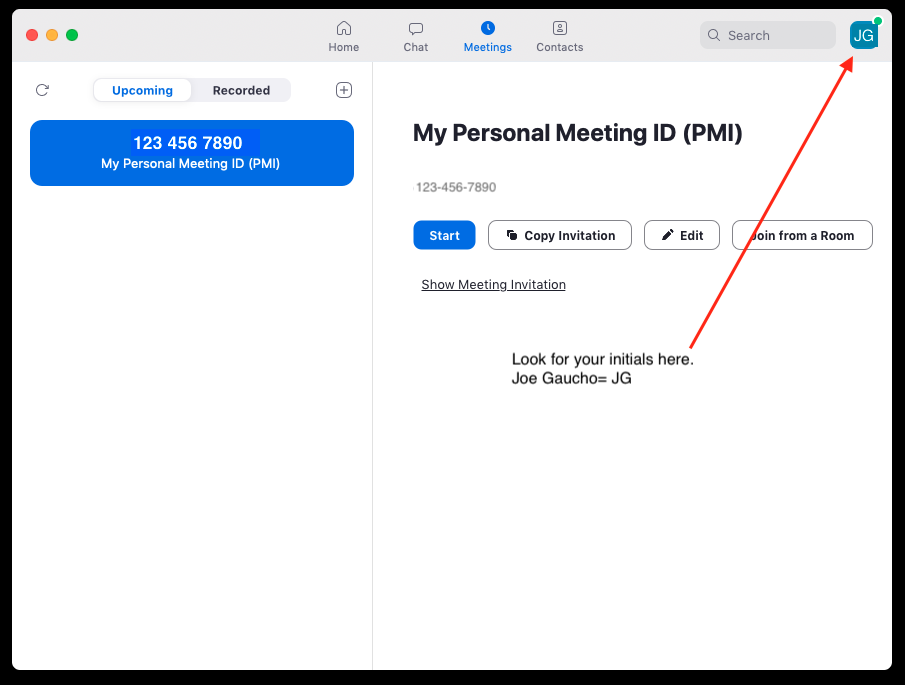 From here, you can create a new meeting, join a meeting, or schedule a future or recurring meeting.