Passcodes:
Passwords are used to access your Zoom account
Passcodes are used to access meetings
The default setting for all scheduled UCSB meetings is to require a Passcode. The code is automatically generated and is embedded in the invitation to your meeting. If participants use the invite link to join they will not need to enter the passcode separately. This added layer of security helps insure that only those you've invited can enter your meeting.

Here are the default passcode settings for a UCSB account: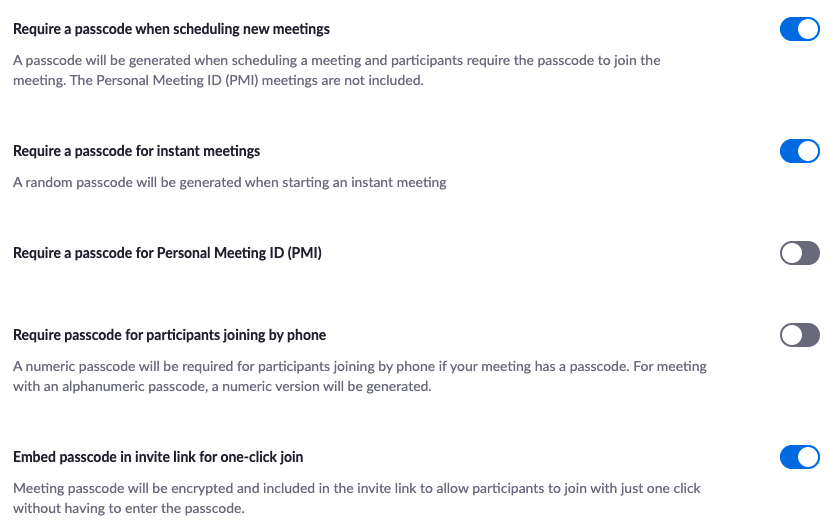 Waiting Rooms:
It is strongly recommended that users enable a Waiting Room for meetings (especially webinars). You can automatically admit users in the ucsb.edu domain into your meetings by making the following settings change in your profile:

In the "Waiting Room Options" section, click on "Edit Options."

For this practice to be most effective, ask your attendees to log in to Zoom using their UCSBNetID.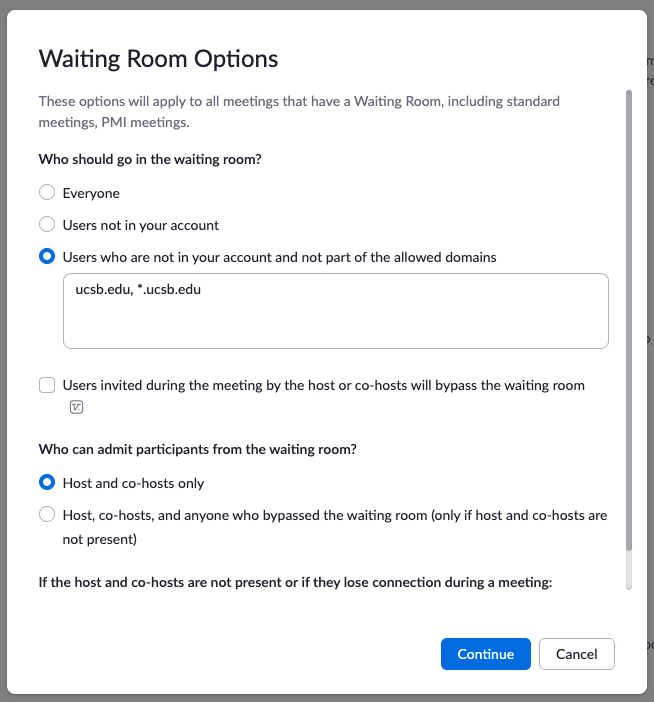 Require that end-users configure Waiting Rooms for any meeting they publish on social media.
Registration (not recommended for courses):