You may be interested in accessing the contents of your recording before uploading it to GauchoCast. Please note that GauchoCast processes the contents of your recording into one video. The content you access offline will not reflect the final product.
If your primary stream is your face camera and your secondary stream is your desktop, then Panopto will create two separate videos for each.
To access the contents of a recording offline, navigate to your desired recording and click the "Actions" button. This will generate a pop-up that says, "Show files."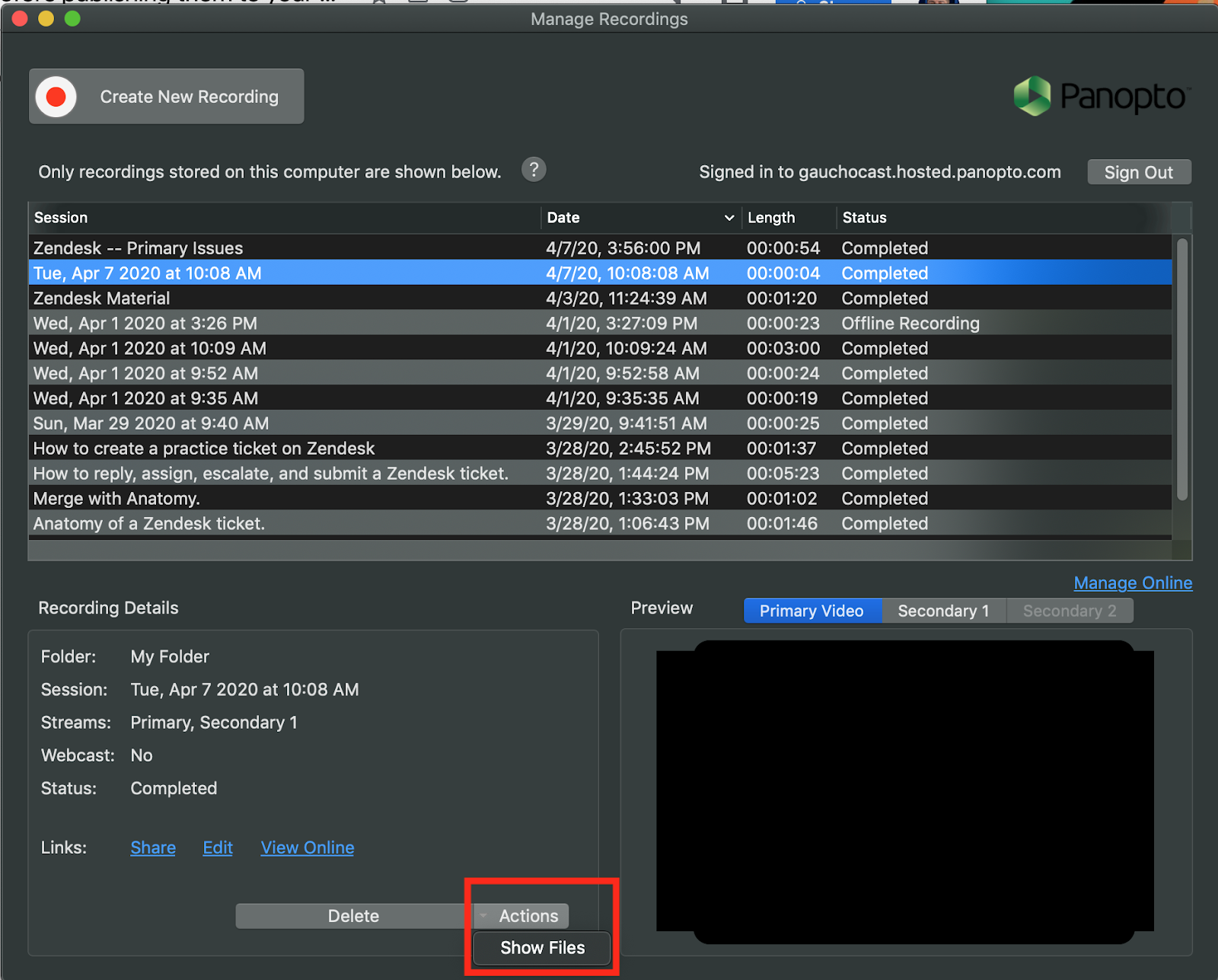 After you click on "Show Files" a folder should pop up with the contents of your recordings. The .mp4 files will be your videos. Note that only one of the videos will have audio. GauchoCast will process the contents of this folder into one video, so the final product will not be accessible until you upload it online.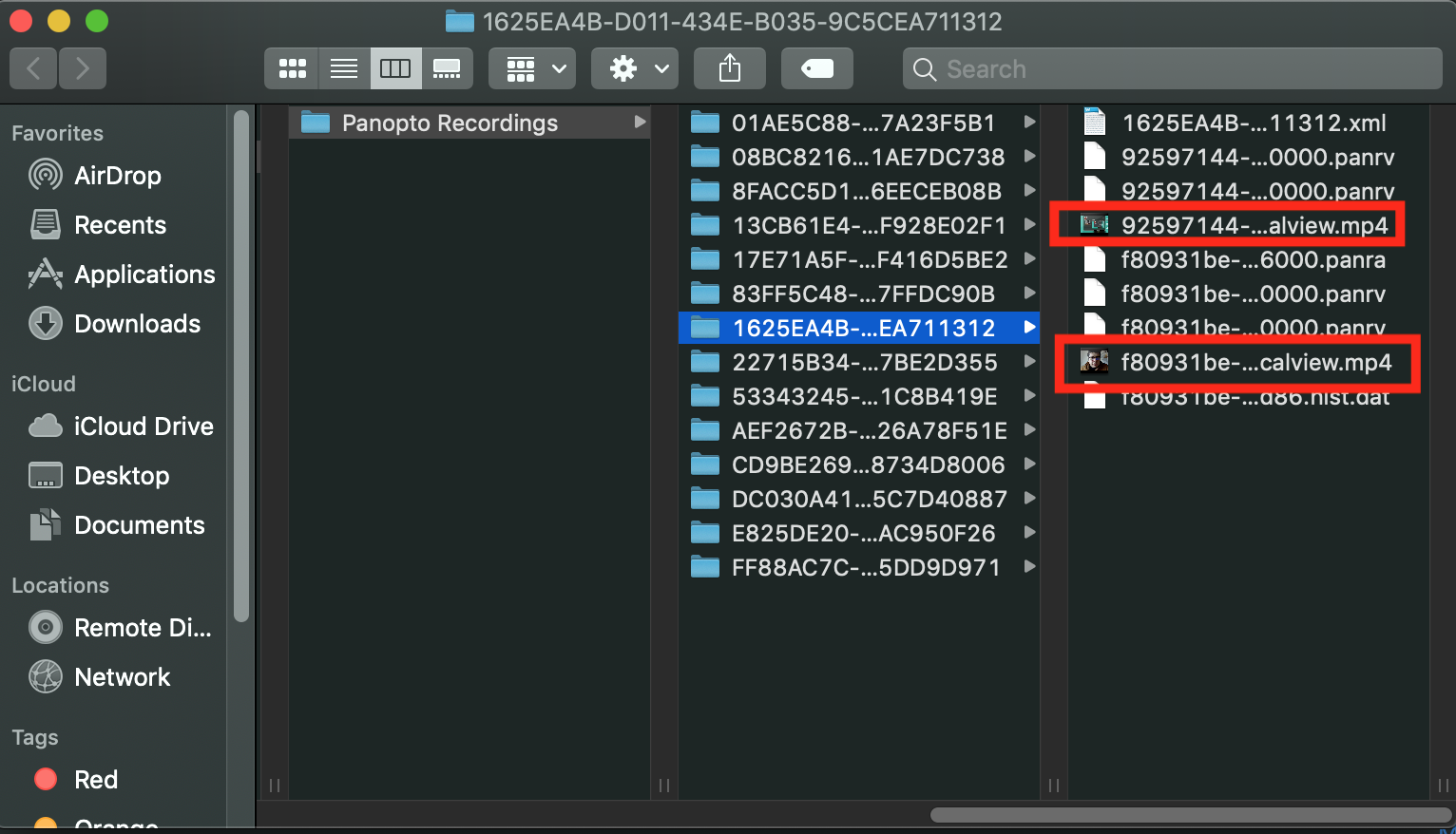 If you have any questions, then please submit a help ticket by emailing help@id.ucsb.edu.