Important: UCSB users have various online identities and occasionally various emails (@umail.ucsb.edu, @dept.ucsb.edu and/or @ucsb.edu). For this method to work, you will need to collect correct email addresses from all of your students. This is the email address listed under sign-in email on the Zoom profile page found here: https://ucsb.zoom.us/profile. If a participant's email address does not match the one listed on their Zoom account, they will not be automatically placed into their pre-assigned room.
Login to your Zoom web portal account: https://ucsb.zoom.us/profile

Click on Meetings
Find the meeting you would to add breakout rooms to select Edit
Enable the Breakout Room pre-assign

setting under Meeting Options: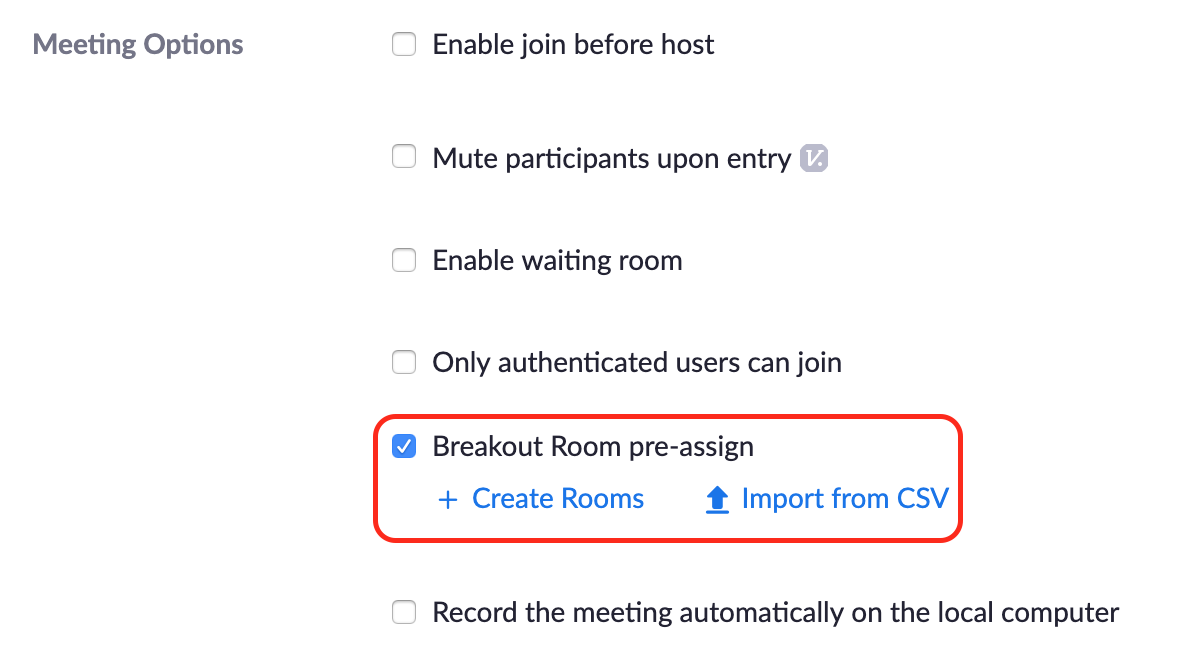 Then select Import from CSV

.

Download

a template CSV file created by Zoom: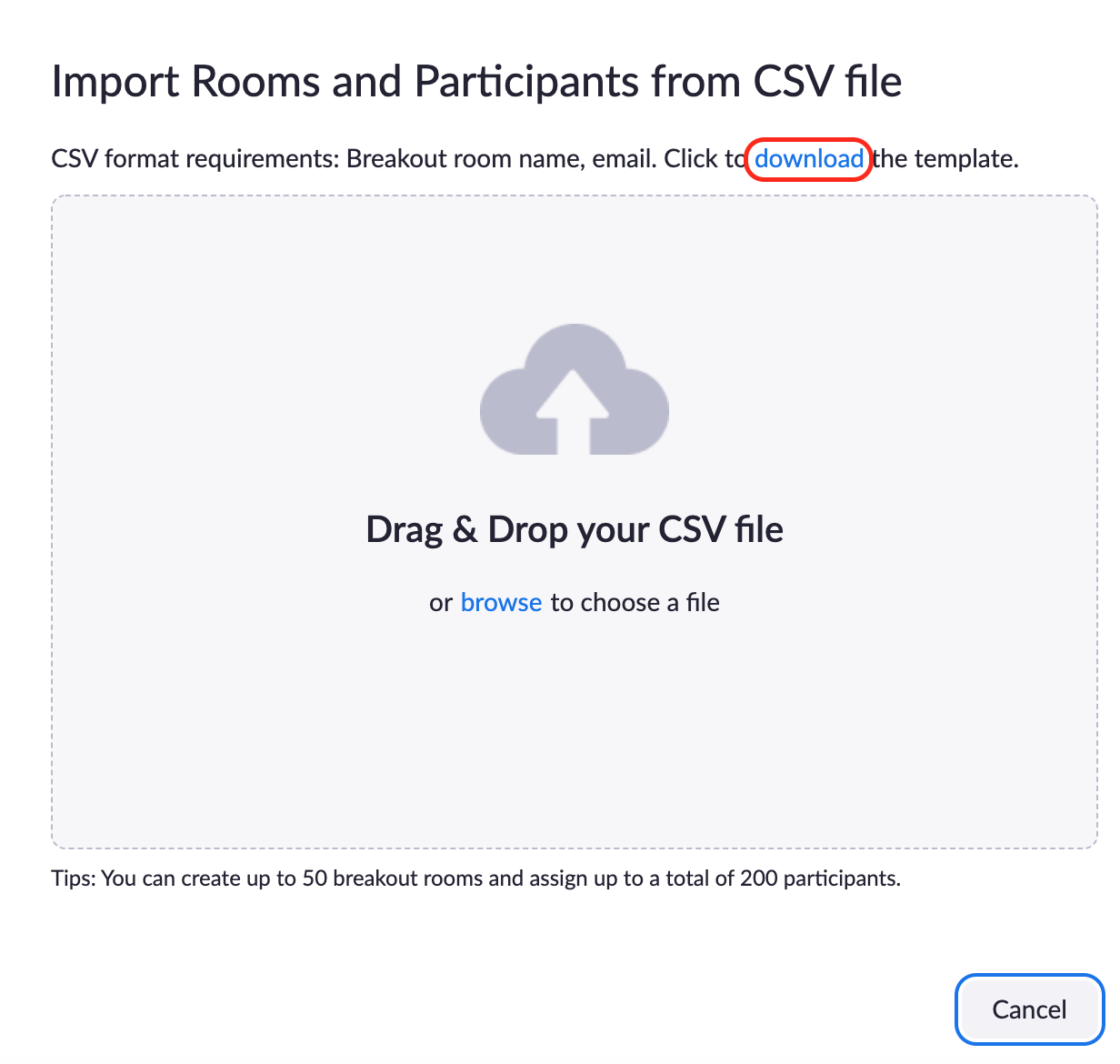 Open and edit the CSV file using Excel, Google Sheets, or similar.

Populate the spreadsheet accordingly.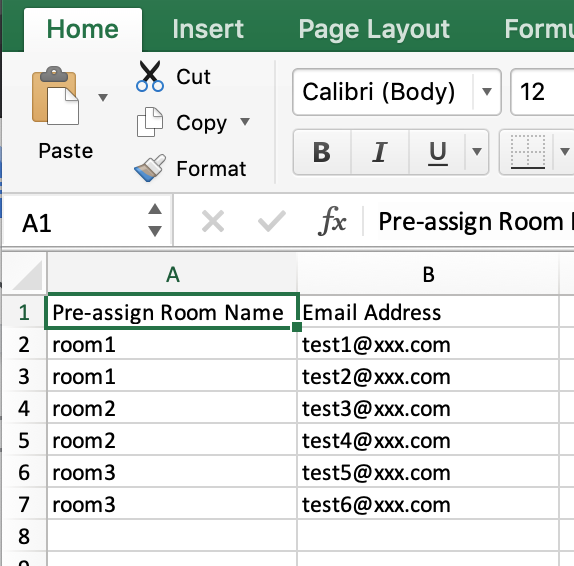 In this example, there will be a total of three breakout rooms created, with two participants assigned to each one.
When you are finished editing your CSV file on your spreadsheet application, save it as a Comma Separated Values (.csv) or CSV UTF-8 (.csv). You may receive a warning message before you save regarding some workbook features getting lost when saving as a CSV file. This is OK and you may proceed.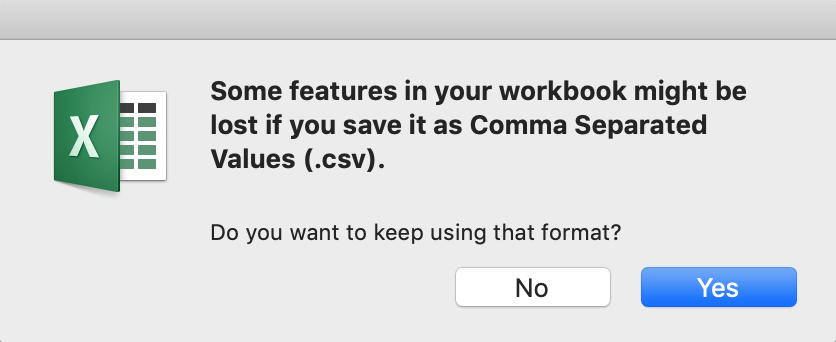 Return to your Zoom meeting settings webpage and upload your saved CSV file. You may click and drag the file directly into the window or browse for it on your computer system: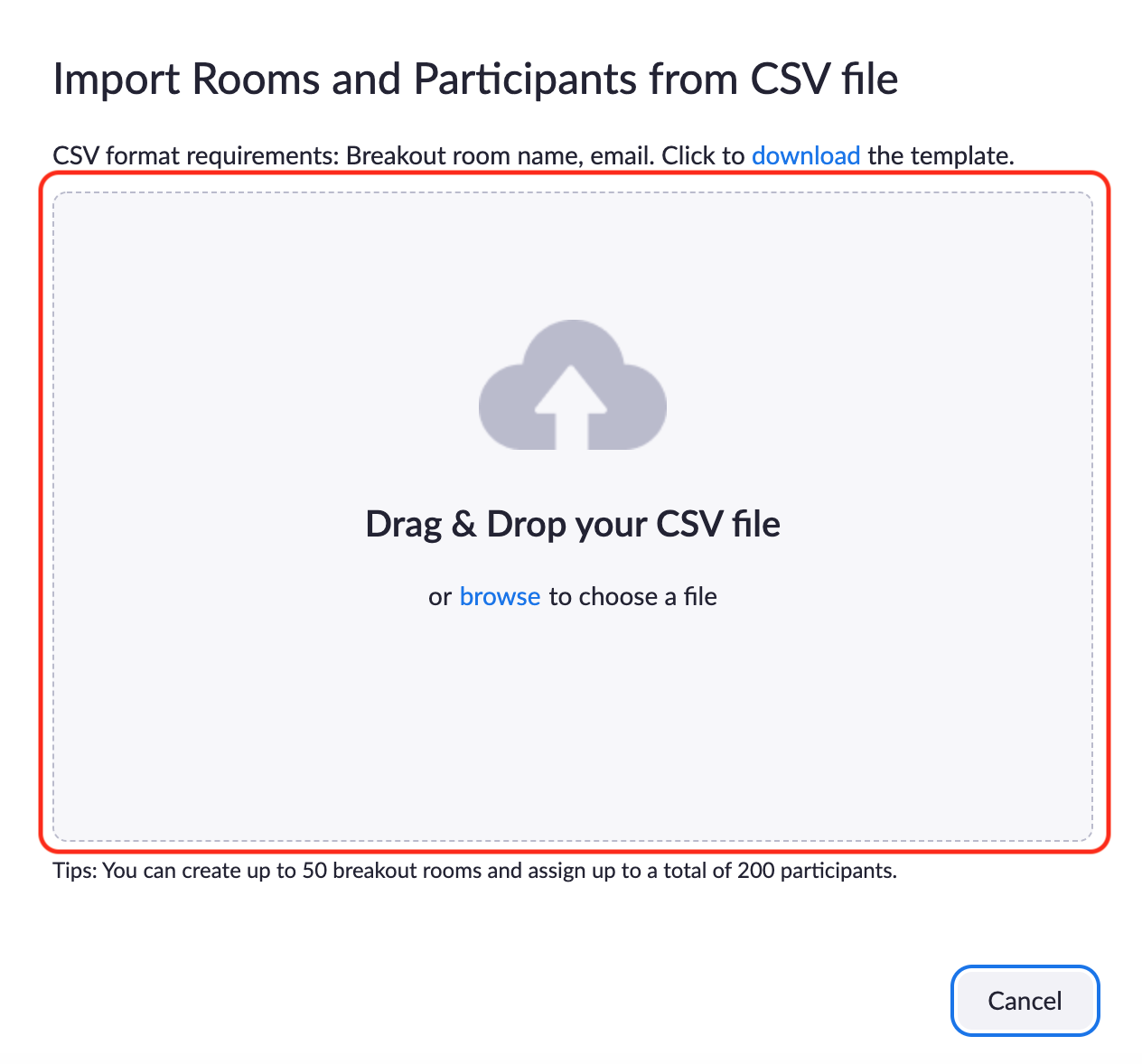 If the file was accepted successfully, Zoom will display your pre-assigned breakout rooms configuration. You may then click on Save

and then save your entire meeting settings: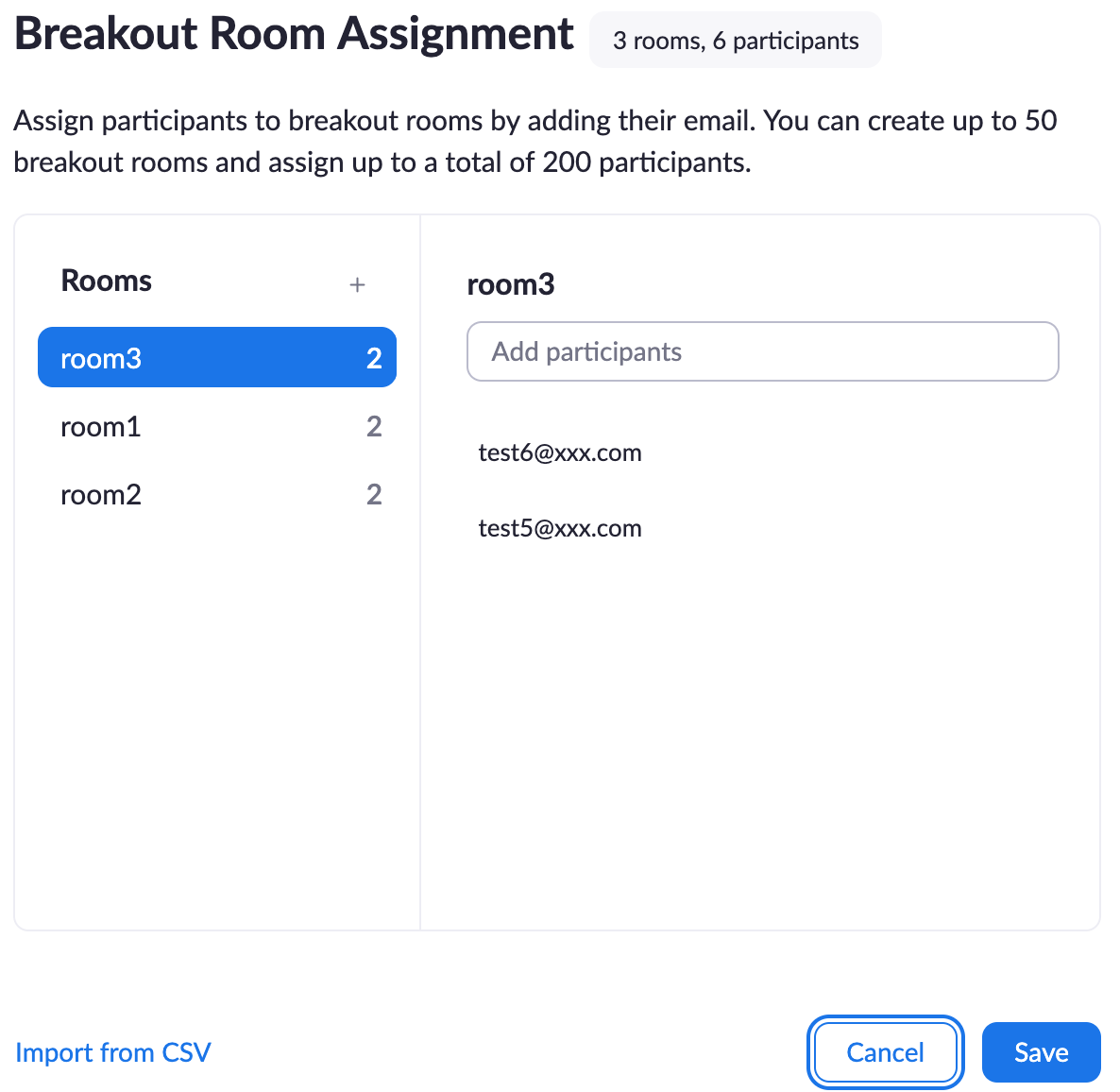 The pre-assigned breakout rooms will be available to use the next time you launch that meeting.
Other Considerations:
Students must login to Zoom via UCSB's SSO to receive their breakout room pre-assignment

Hosts can assign participants who do not receive a pre-assignment in real-time by clicking on "breakout rooms" in meeting controls and using the "assign to" option to put them in the breakout room of choice.

Hosts are able to create breakout rooms while a Zoom meeting is already in session, see: Zoom: How do I use Breakout Rooms in a meeting?
Want to learn more about Breakout rooms? Start here:
need additional assistance? help@id.ucsb.edu