Zoom: Recurring Meetings and specific dates/times.
When creating a Zoom meeting, you have the option to set it as a "recurring" meeting. You may have noticed that when you select this option that the date/time options grey out. This occurs on both the Zoom client and on GauchoSpace. In this instance, a "recurring" meeting generates a meeting link that can be used by the host multiple times without the need to specify date/time. This meeting link will also keep any settings you set upon creation.
For example, you may have a lecture that meets MWF from 11am-12pm. You may create a "recurring" meeting for this lecture and distribute one link that your students may use for the entire quarter. The link will keep the meeting details every time you launch it. We recommend that you include dates/times in the title or description of your meetings. When creating a meeting in GauchoSpace, it should like this: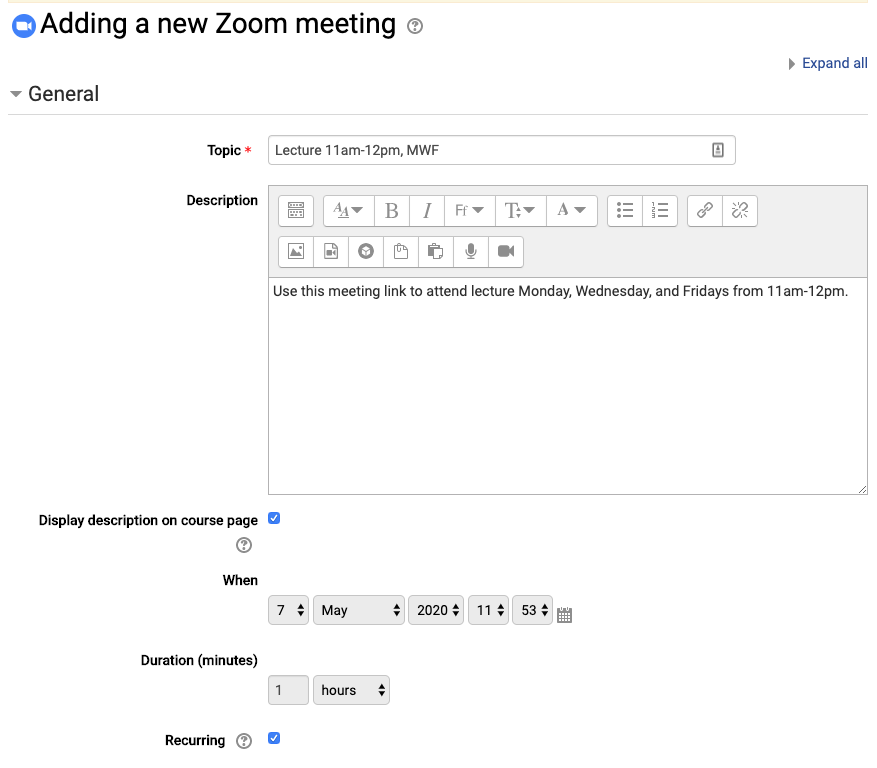 Your students will then see this in GauchoSpace:

If a student attempts to join the meeting outside of the designated time or when you (the host) haven't started it, then they will encounter a message that looks like this: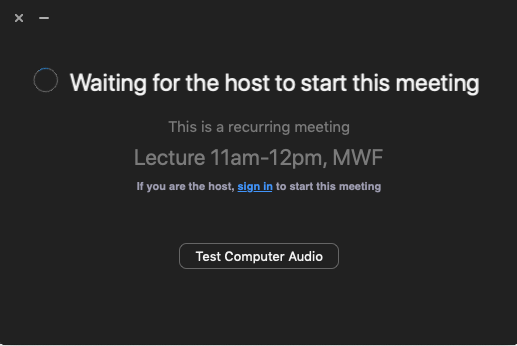 If you have any questions regarding "recurring" meetings, then please submit a help ticket by emailing id-help@ucsb.edu.