Why do my GauchoCast videos have a message stating "Waiting for Approval"?
There are three primary roles on GauchoCast: Viewers, Creators, and Publishers. Students with Viewer roles can only view materials they are given access too. Most instructors (TA's and Professors) have Creator roles, which allow them to upload recordings into their GauchoCast course folders. Lastly, there are Publisher roles. Users that are assigned as publishers (also typically TA's and Professors) must individually approve the content that is uploaded by Creators before it can be accessed by students (Viewers).
If you find that one of your videos displays the message, "Waiting for Approval," that means that someone in your course folder is assigned as a Publisher and they must Approve the upload so that it can be watched by students. It is possible for a Creator to also have a Publisher role. There can be multiple individuals assigned as creators and publishers to a given folder.

To view the list of Publishers for a folder, navigate to the course folder Sharing Options on the GauchoCast site. Under the Who has access section, you will see a list of users or user groups and the level of access they have (can create, can publish, can view). You can give co-instructors or your TAs access to a folder by entering their name or UCSB email address into the Invite people section and assign them a role.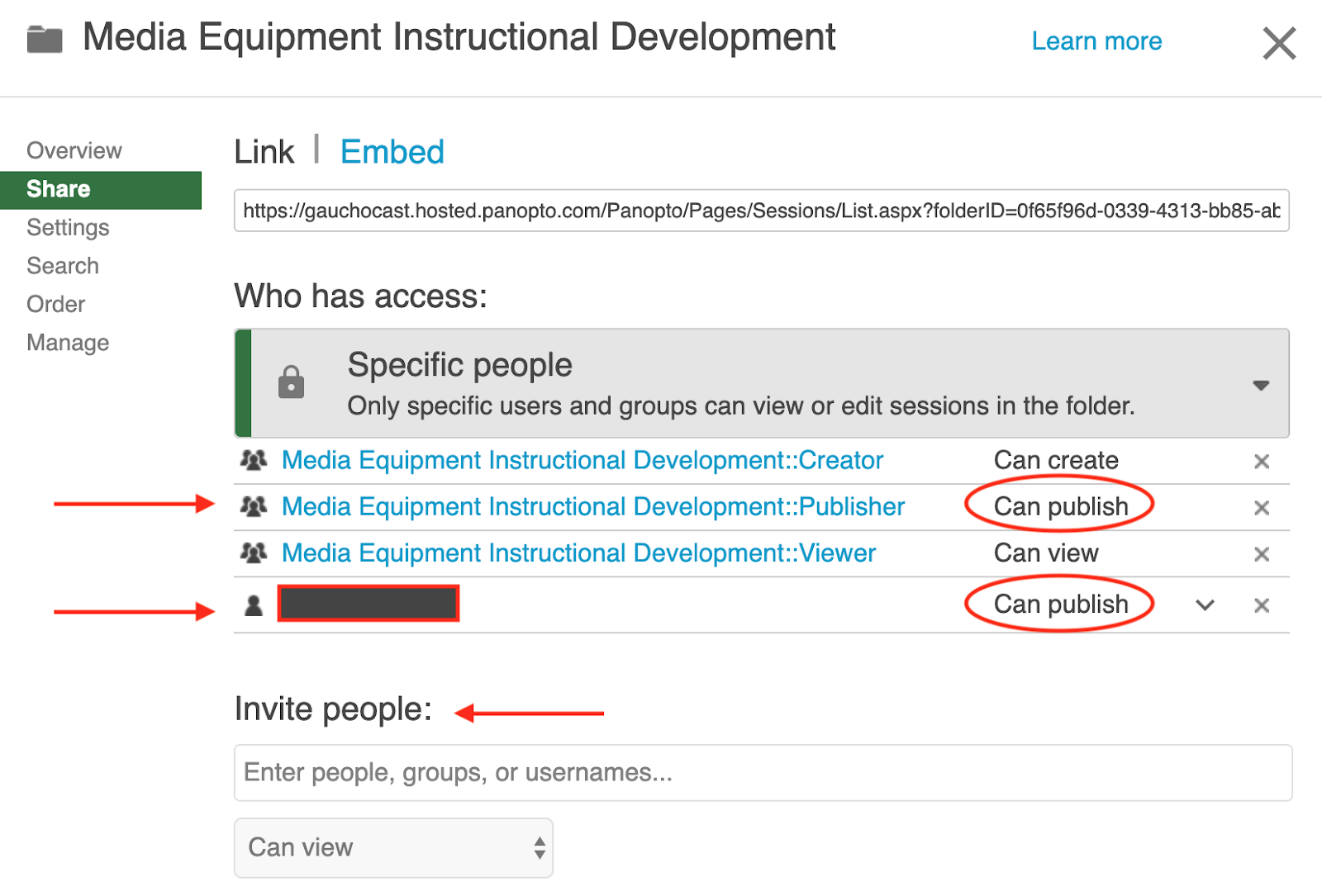 When you are ready to approve your GauchoCast session, navigate to your course folder and locate the video that requires approval. Select the Settings option for the video.

Under the Overview tab, scroll down to the Approval section. There you can select whether to approve or reject the upload.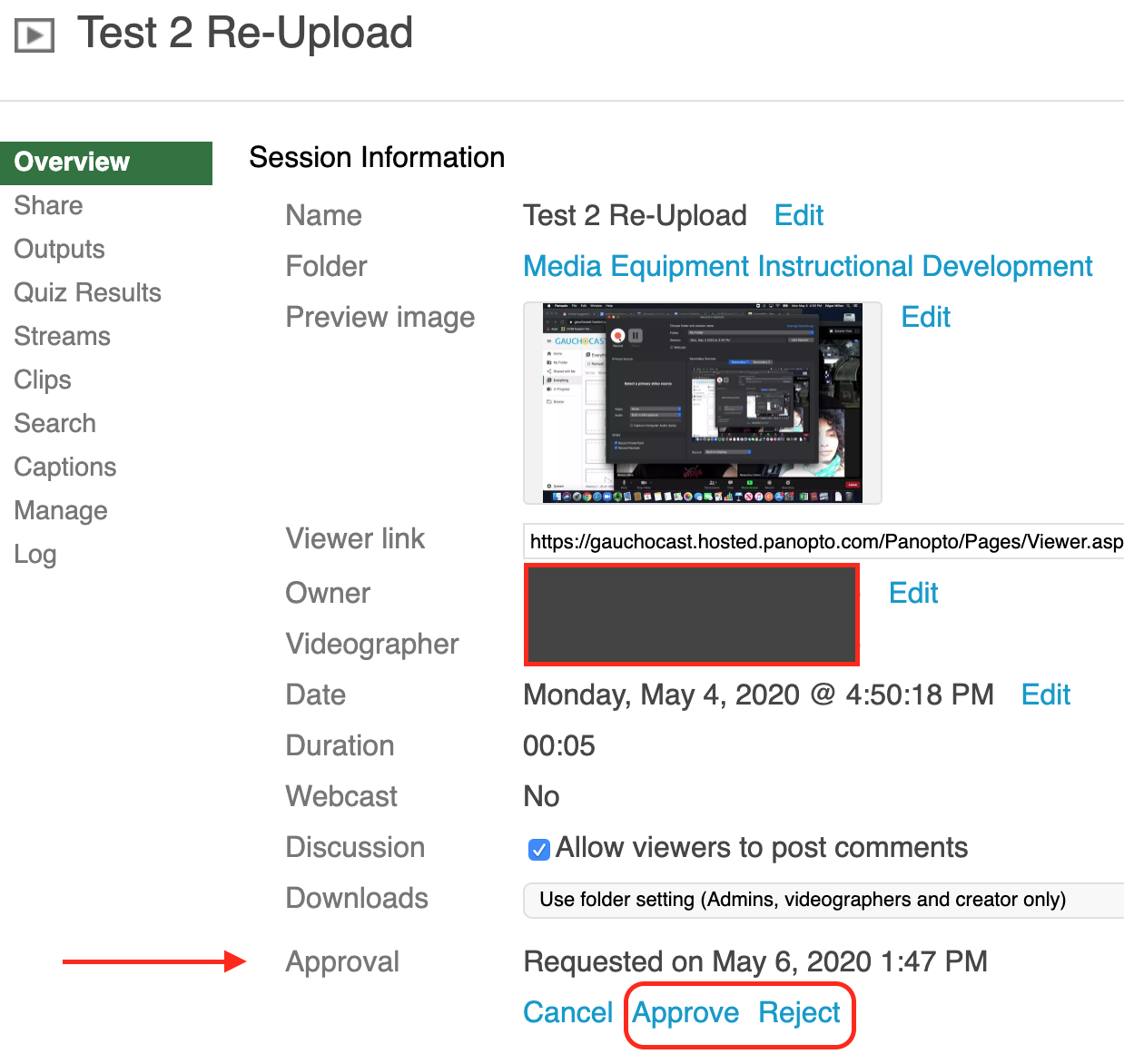 The GauchoCast session will no longer display Waiting for approval once a Publisher has approved it and the session will become visible to assigned viewers.

If you want to enable or disable the Publisher workflow system, go into the GauchoCast course folder settings menu and click on the Settings tab, then scroll down to the availability section. There, you will be able to select an option for session availability. If you wish to enable the Publisher workflow, select when approved by a publisher. Make sure there is someone assigned as a Publisher if you make this selection. If you want to disable the publisher workflow, select between: immediately, never, or a specified time & date.