How can I make my GauchoCast videos available at a specified time?
Each individual folder and video on GauchoCast can be set to become available to viewers at a specific date and time. Users will not be able to access or see the video until the set availability date. You can also apply a "sunset time" so that it no longer is accessible to users after a specific date and time.
The default option for folders on the GauchoCast site is to make content available immediately after it is uploaded or placed into a folder. This means that individuals who have been granted viewing accesses to your folder contents will be able to watch your videos immediately after you upload it. This is true for all GauchoCast folders, except your personal folder called My Folder. You cannot Share or set an Availability option for your personal My Folder.
You can adjust the Availability options for your content at the folder-level or video-level. You can find the Availability options for your GauchoCast folders under the Settings subsection in the Folder Settings window pane. To prevent new uploaded sessions from being viewed before "approval," set your folder availability to Never. Then you can make new uploads available when they're ready by setting the availability for each individual session.
Folder Availability Settings: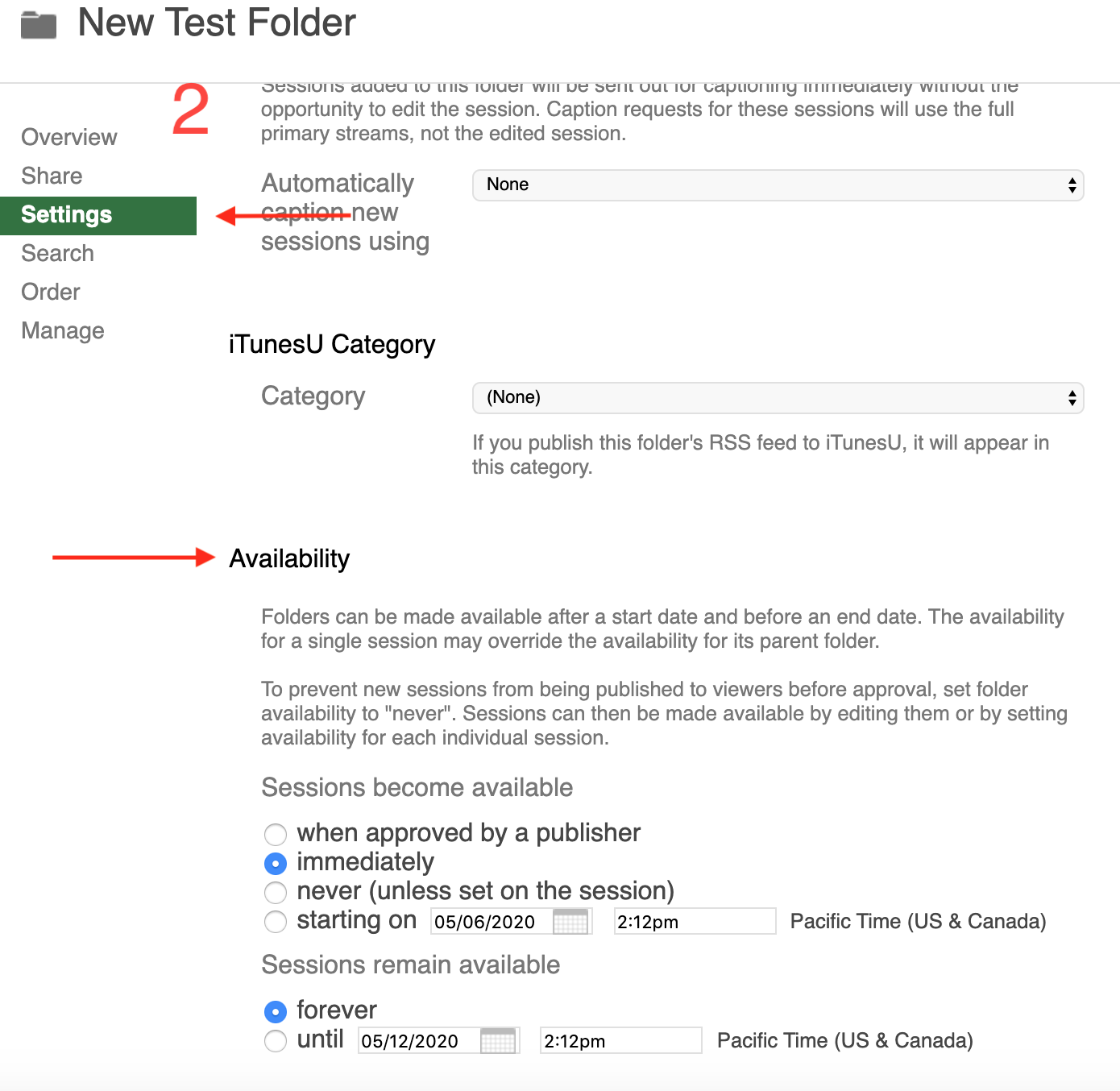 Video Availability Settings: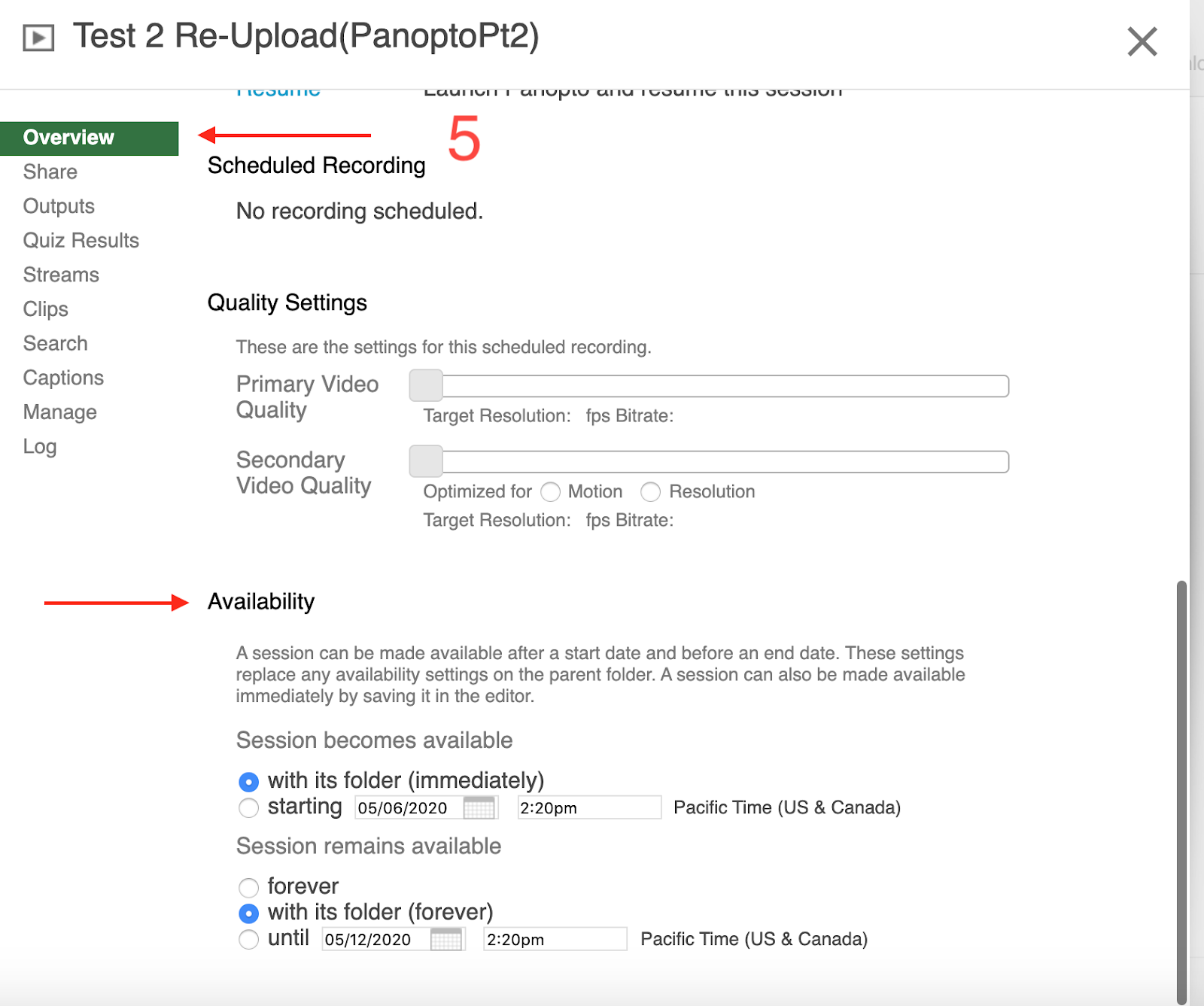 If you are recording lectures using Panopto, it is recommended that you upload your videos into your personal folder first so that you can have time to edit and have the peace of mind that no one would have access to it immediately. Once you copy or move a video from My Folder into another folder on GauchoCast, it will inherit the Availability options from its folder.
Under the availability section for both folders and videos, you can also apply a "sunset" time so that the content becomes unavailable after a certain time and date. The default option for all content on GauchoCast is set to be available Forever.