By adding and provisioning your course on GauchoSpace, you create a GauchoCast block on your GauchoSpace. This block displays all of your course videos stored on GauchoCast.
Login to GauchoSpace and go to your course page.

Click the "Turn editing on" in the upper right hand corner of your course page.
Scroll down until you see the "Add a block" header on the right side of your page. Select GauchoCast from the dropdown.

**Receive an "

Error retrieving GauchoCast course folder.

" message? Try this: GauchoCast Error in Block**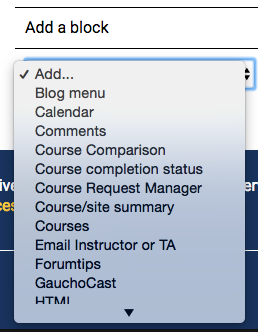 Locate the newly added block and click the "Provision Course" link.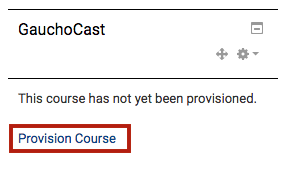 You will see a list of your students and a message that reads "

Successfully provisioned course

" - do not worry if there is red text reading "

No Instructors

". Instructor permissions are assigned in the next steps. Click the "

Back to Course

" link when you are done on this page.
Your GauchoCast block is ready to go!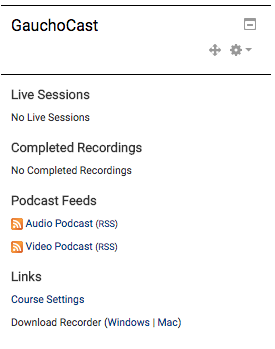 For a full 8-step self-guided workshop for creating videos with Panopto and publishing to GauchoCast check out the Panopto/GauchoCast Self Guided Workshop
still have questions? Email help@id.ucsb.edu