You can create Assignment Folders on GauchoCast that will allow your students to create and upload their own content into a specified folder. Assignment Folders are special subfolders that allow Viewer users (students) to view, manage, and submit their own sessions into GauchoCast. If you have Creator rights to the parent folder, you will be able to see and control all the content that is submitted into the assignment folder.
To create an assignment folder for a specified course (Instructor's Steps):
Navigate to the course folder you would like to create an assignment folder for and click on the Folder Settings

cog.
Under the Overview tab, look for the Assignment Folder section and click on the Create Assignment Folder

link.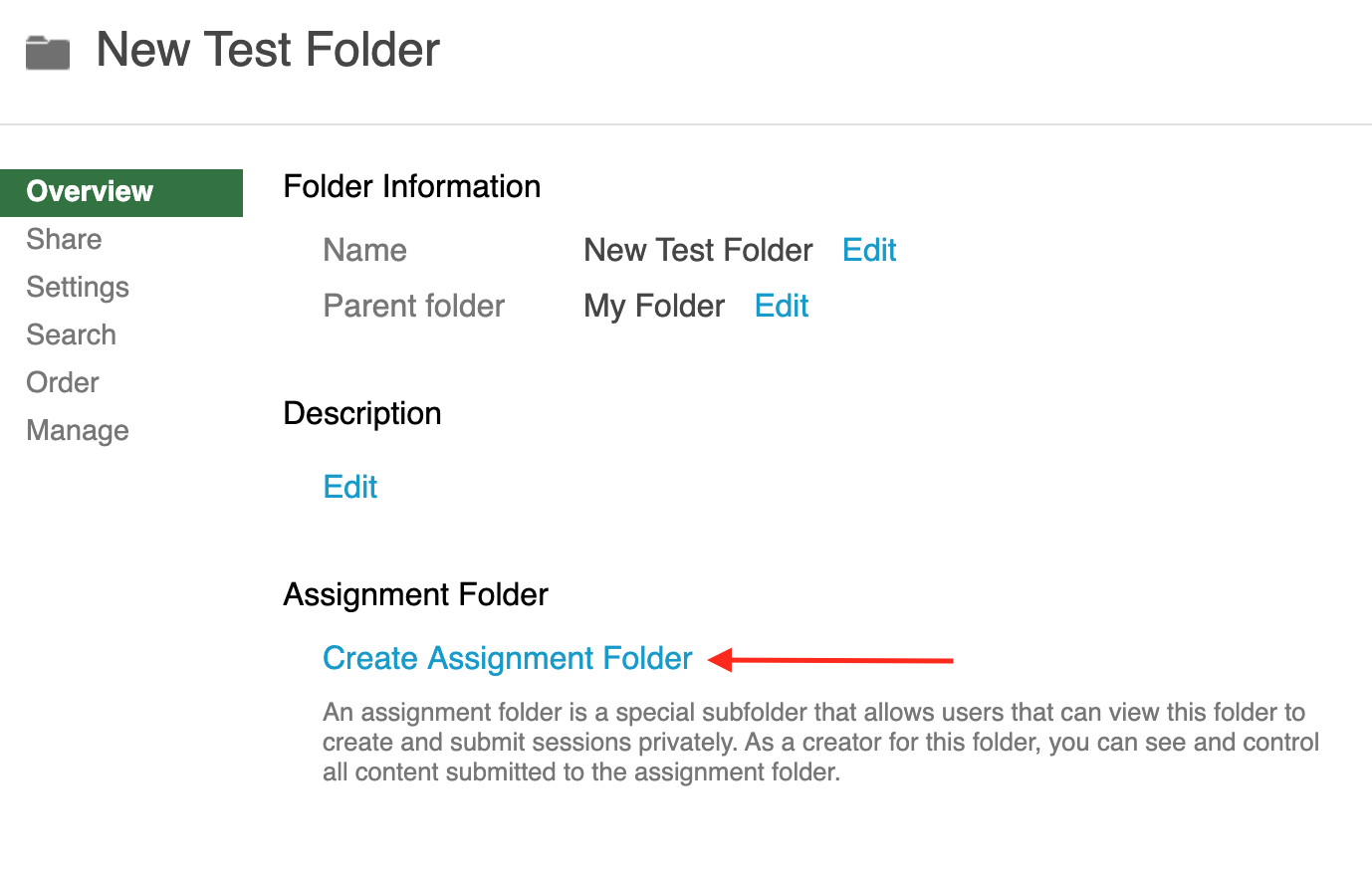 A new Assignment Folder will be created and nestled within the parent course folder. The folder will automatically be titled: "Parent Folder Name

[assignments]"

Users that have assigned Viewer roles in the parent folder (main course folder) will now be able to upload content into the assignments sub-folder. Typically, only users with Creator roles can upload material into folders but the Assignment Folder feature allows viewers to upload only

into that specific folder. They will not be able to upload into the main course folder and they will not be able to view other users' content (unless explicitly shared with them or made public).

The materials that Viewers upload into the assignment folders are private. Only the Creator can access the uploaded content. If you would like your students to be able to view each other's sessions, you will have to enable that option under the assignment folder settings

.


To upload content into an assignment folder (Student's Steps):
Navigate to the GauchoCast site, https://gauchocast.hosted.panopto.com/

, and sign in using your GauchoSpace credentials.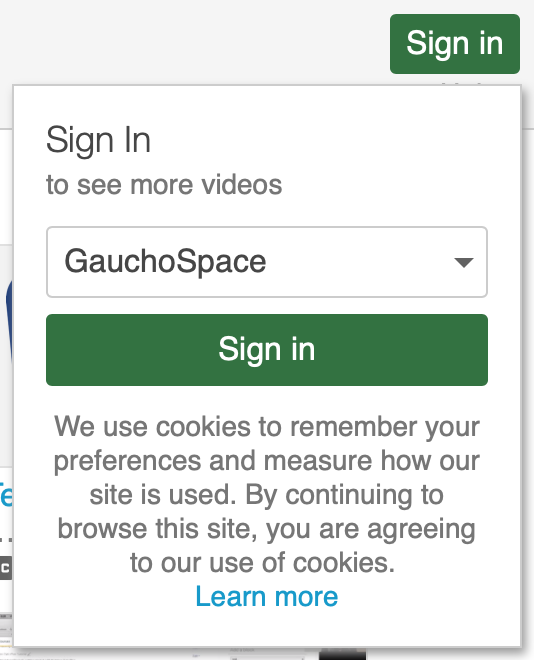 Click on the green Create button and select Upload media

.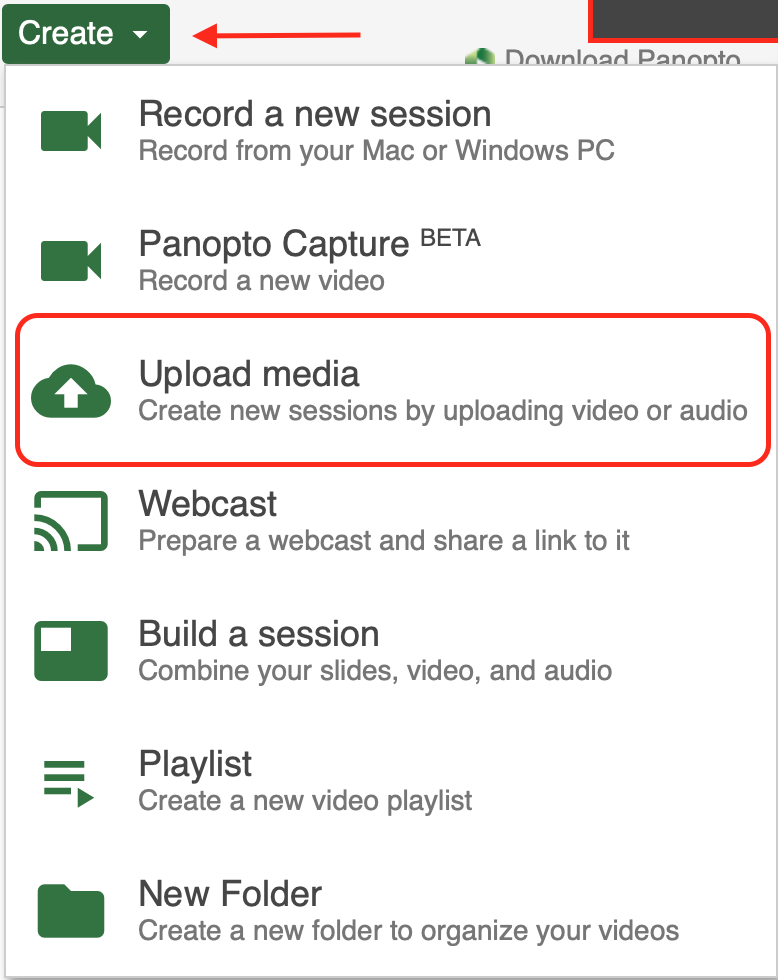 In the new window, navigate to the Assignments Folder

you have been given access to. You will notice that the main course folder (parent folder) is greyed out since you cannot upload into there. Click the drop-down menu and select the assignments folder.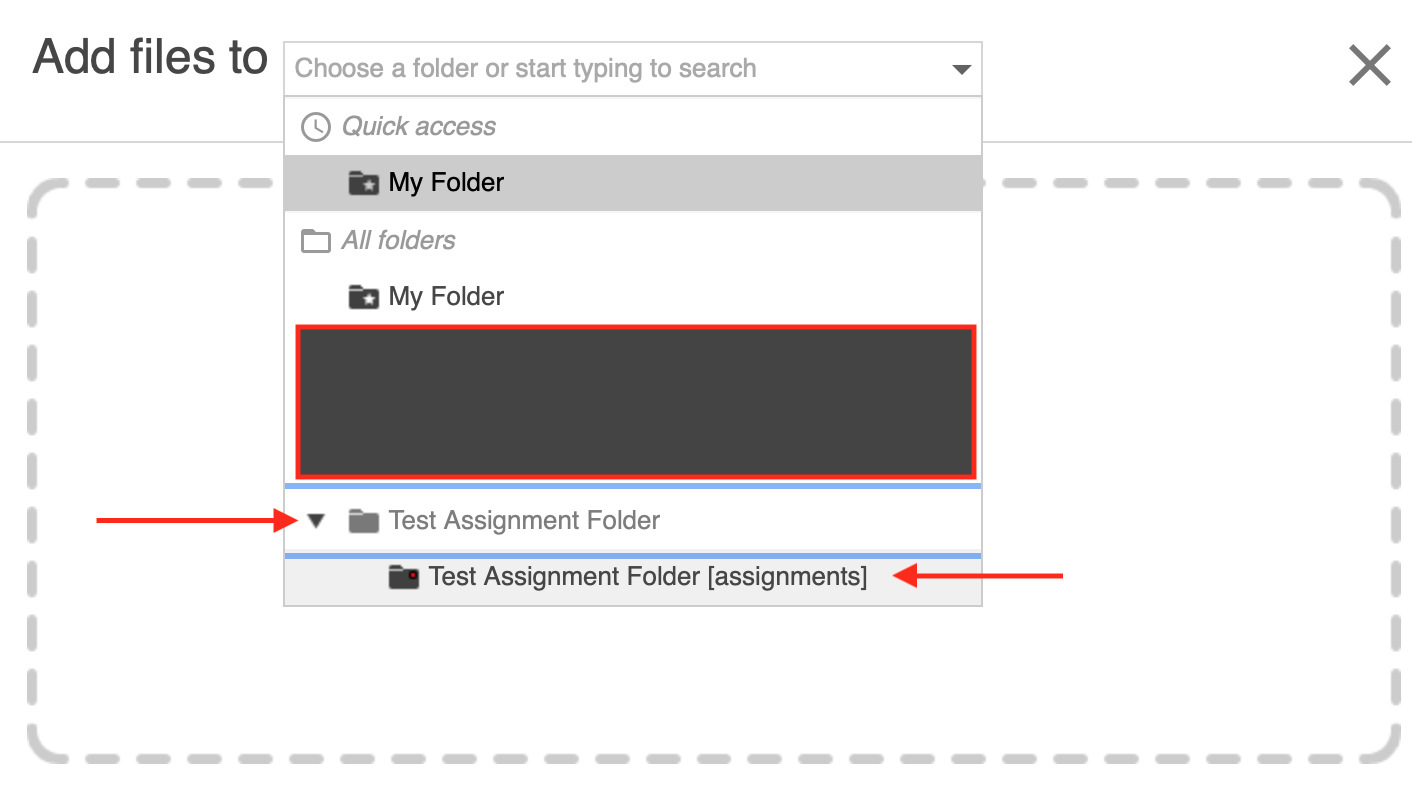 Once the folder has been selected, click and drag your file into the dashed box or click on it to browse for your file. Your file will immediately begin to upload and will be processed in the assignments folder.