1.) Navigate to: gauchocast.hosted.panopto.com
2.) Click Sign in located in the top right corner.

3.) First, select GauchoSpace from the drop down menu and then click Sign In.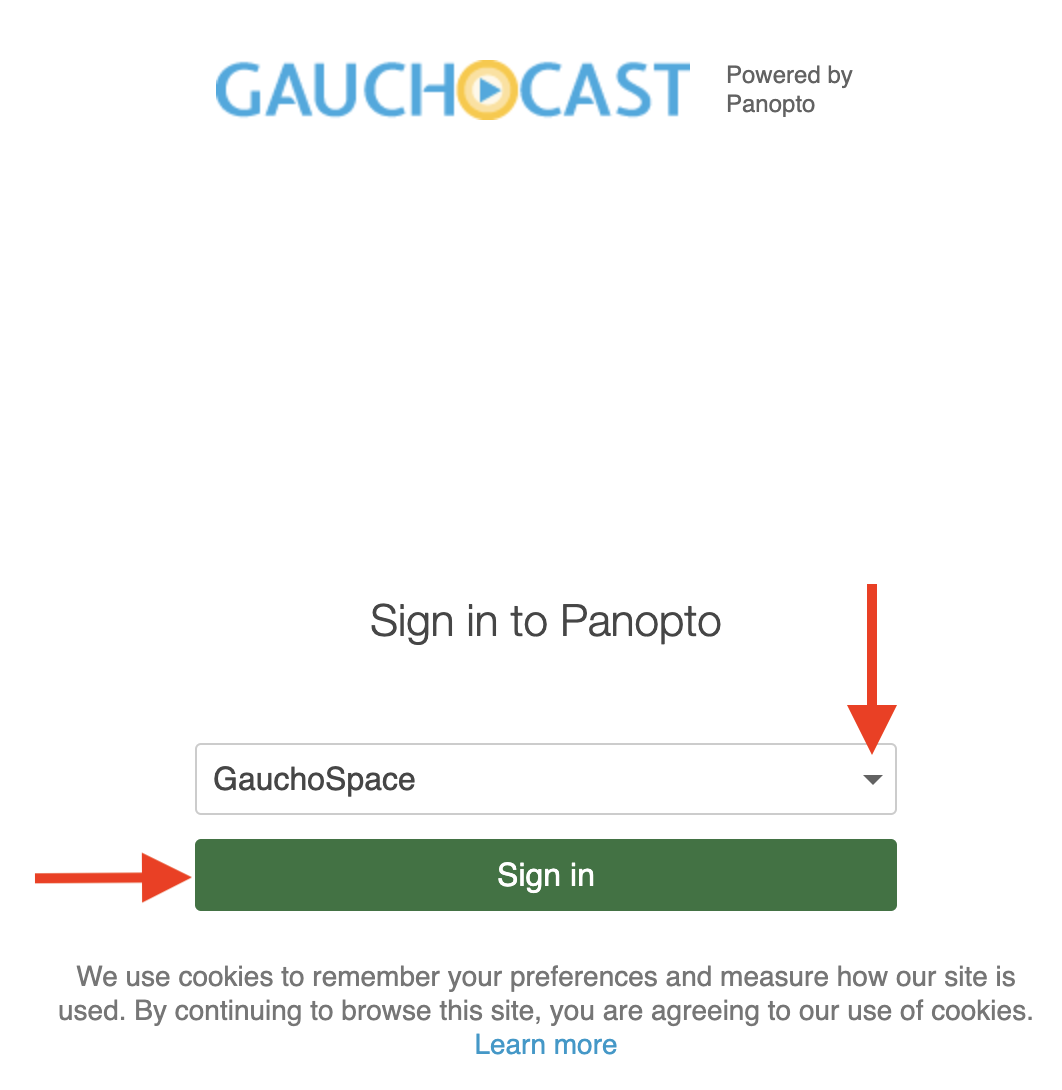 4.) You will be redirected to GauchoSpace. Authenticate through GauchoSpace using your UCSBnetID credentials.
5.) Once you have signed in you will be redirected back to GauchoCast.
6.) Click on the green "+ Create" button located at the top of the side panel.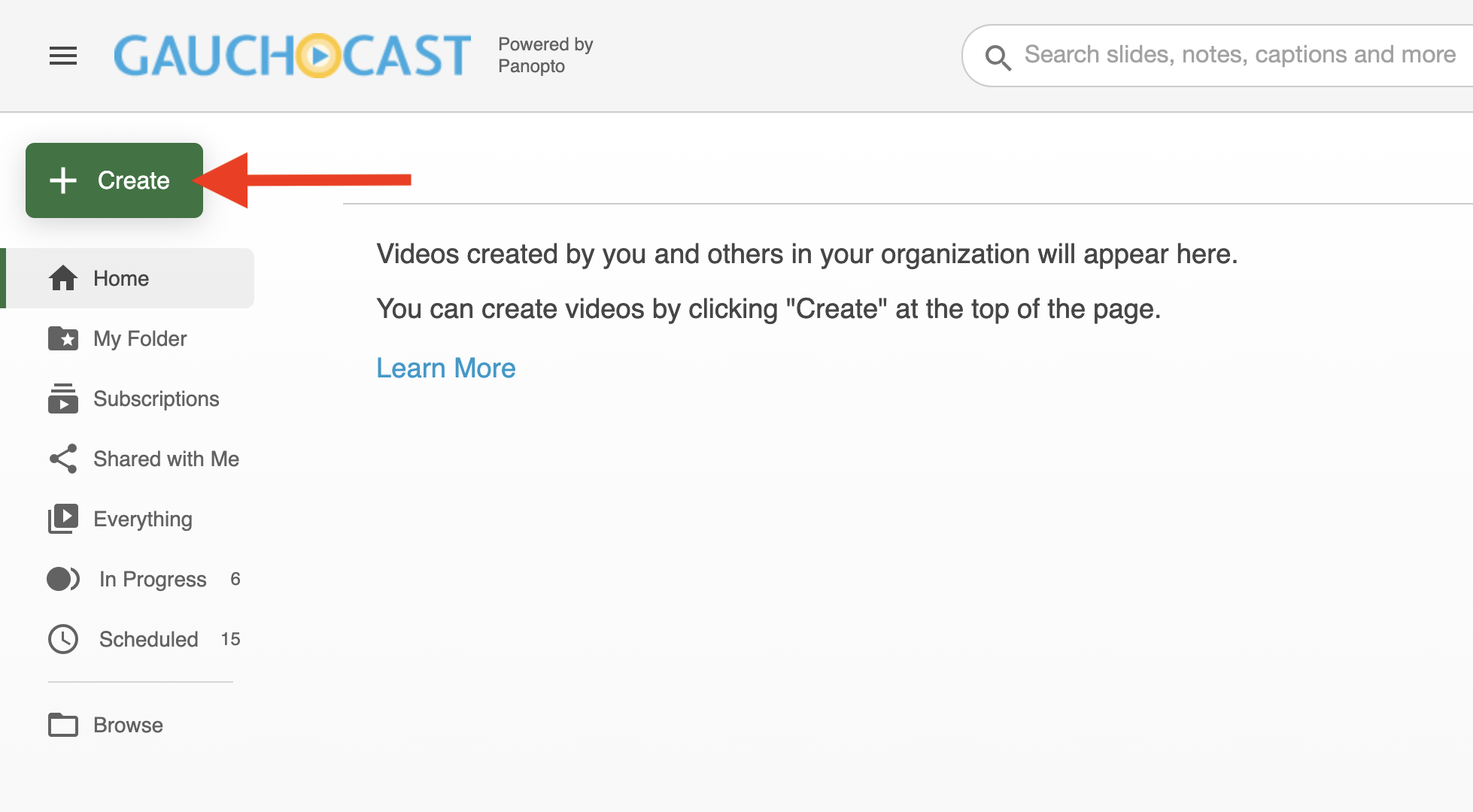 (Note: If you do not see this option, please submit a help ticket by emailing help@id.ucsb.edu. Explain that you do not see the "Create" button on the GauchoCast website. We will need to elevate your account)
7.) In the next menu select, "Panopto for Mac/Windows".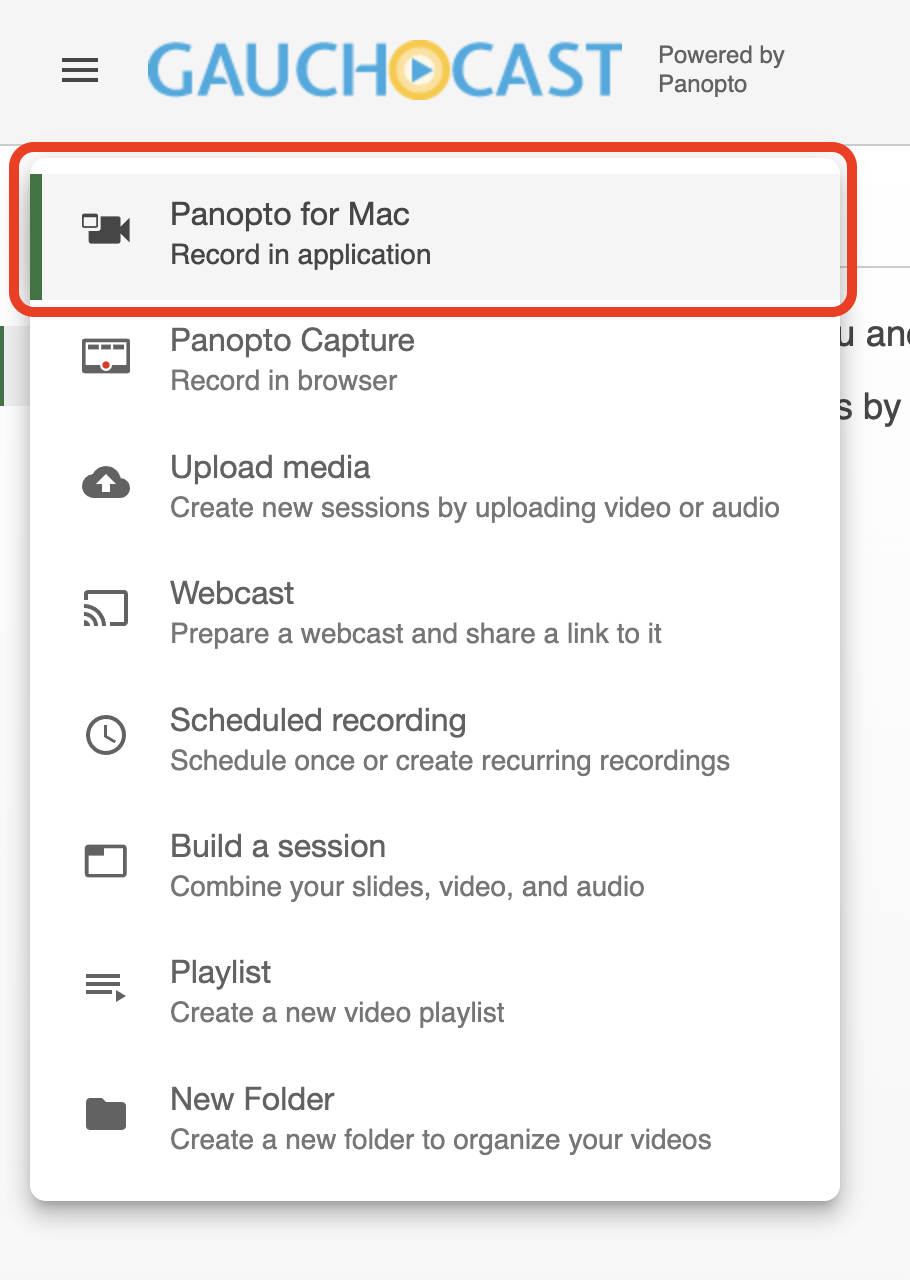 8.) In the following page, select the a compatible Panopto Installer for your Mac or PC computer. This will begin downloading the required Panopto installation package.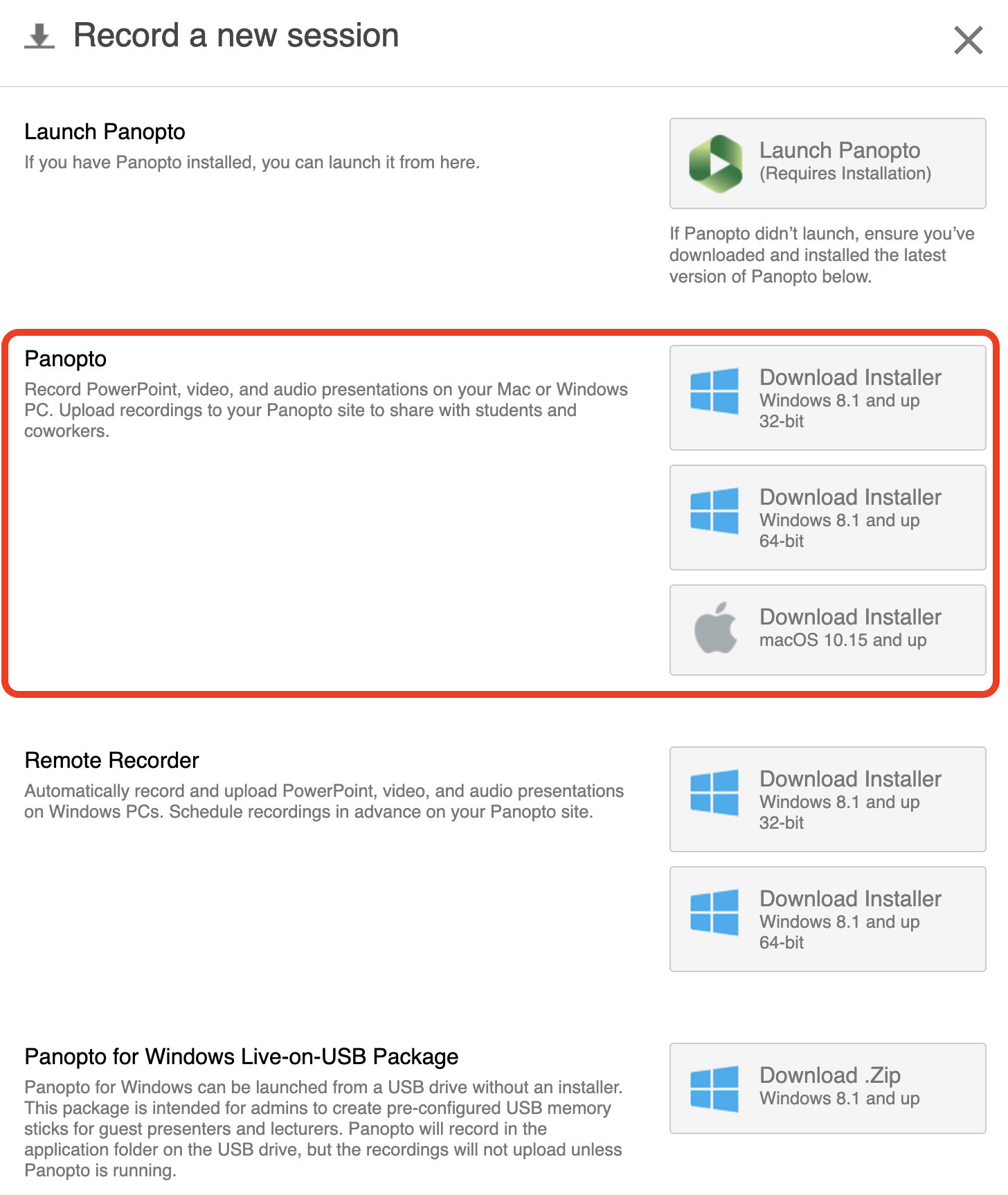 9.) Once the installer is downloaded, run the program to install Panopto onto your machine. You may have to grant Panopto some security privileges, such as access to your webcam, microphone, and desktop screen recording. If you do not, you may encounter recording issues while using the program.
10.) Once installation is complete, launch Panopto, sign in, and create a test recording to ensure everything is working properly.