When setting up a Box account to work for an entire department it is important to understand the folder arrangement and permissions that will be allotted. Below are some key ideas to make Box work best for your department. We understand that each department and workflow is different and believe these guidelines will ensure the best foundation as you set up your department with Box.
1. More restricted content should live at a higher folder level. 
Please keep the 
one
 department folder that is already in the account at the highest folder level and branch out to folders
within that folder so that 
all new folders
 fall under the single department folder. 
You will invite other collaborators and external users further down the folder structure
. Box uses what is call
ed
 "waterfall permissions" which allows someone who has access at one folder to have the same access to folders within that folder and the files it contains. Thus, your sensitive, confidential content should be in a folder towards the top of your structure that will remain more private. The example structure below will explain how Waterfall Permissions work Please note the initial folder "Department Account" refers to the functional Box login for the department which is then followed by a singular Department folder as discussed above.
Using the example above
,
 we can see how access at one folder will allow access 
to
 all folders below it. If someone was given access to the Faculty folder they would have access to it
,
 as well as folders A, B, and C, this person would not have access to the Staff or Resources folders. If someone was given access to folder A, they would also have access to folder C because it is within folder A. 
2. Ensure naming conventions of folder and files are extremely clear. 
Users will be invited in at different folder levels, and that 
folder
 will appear at their top level in their Box account. Clear, consistent naming conventions will help the user stay oriented in the folder structure and will help with searching for content. For example, being invited to a folder titled "POLS-Faculty Search" is more clear than simply "Faculty Search".
3. Keep the structure as shallow as possible. 
Folder structures that have smallest number of levels are often the easiest to navigate. It can be frustrating to dig through multiple sub
-
folder
s
 to get to a given file. Decreasing the number of sub
-folders
 help
s
 navigation and organization.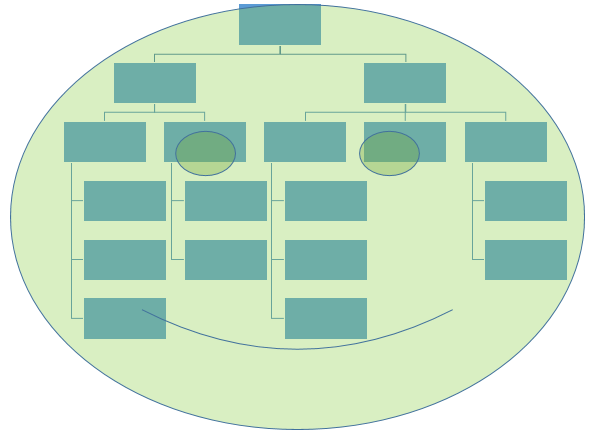 4. Every user's "All Files" page will look different depending on the folders they've created and/or the folders they've been invited into. 
Reduce the number of folders on the "All Files" page by inviting users to the highest folder level possible rather than sharing multiple lower level folders. Users should also be aware of the 
Favorites
 page which allows users to "favorite" the folders they most often work within, to easily navigate to those folders.
5. Create separate folders for external collaboration. 
These can be sub
-
folders under another folder and 
prevents
 external members 
from 
gaining access to organization files. Be sure to label all public/external folders appropriately so your users understand that content in those folders will be viewed by third parties.