Certain characters in filenames are unsupported by Windows and/or Mac machines. When this happens, Box will return an error notification. 
This is a truly benign error, but if you want to get rid of the message you'll have to find the filenames by clicking on the Box icon in the system tray, selecting the gear and choosing 'Error Updating X item(s)..."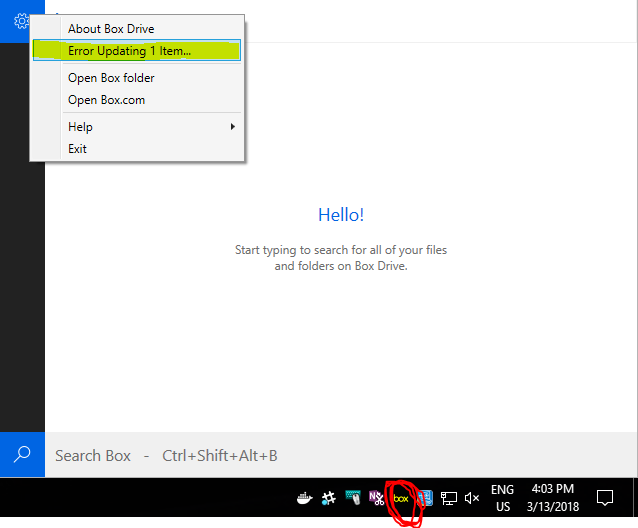 After you have the filenames, log into the Box webpage (www.ucsb.box.com) and correct the invalid characters per the article here.