To configure Apple Mail with your UCSB Connect email address, please follow the steps below:
The process is applicable between different versions of Apple Mail even if the user interface may appear slightly different.
1. Open Apple Mail and go to Mail > Accounts. Add a new account by clicking on the '+' symbol and select 'Google.'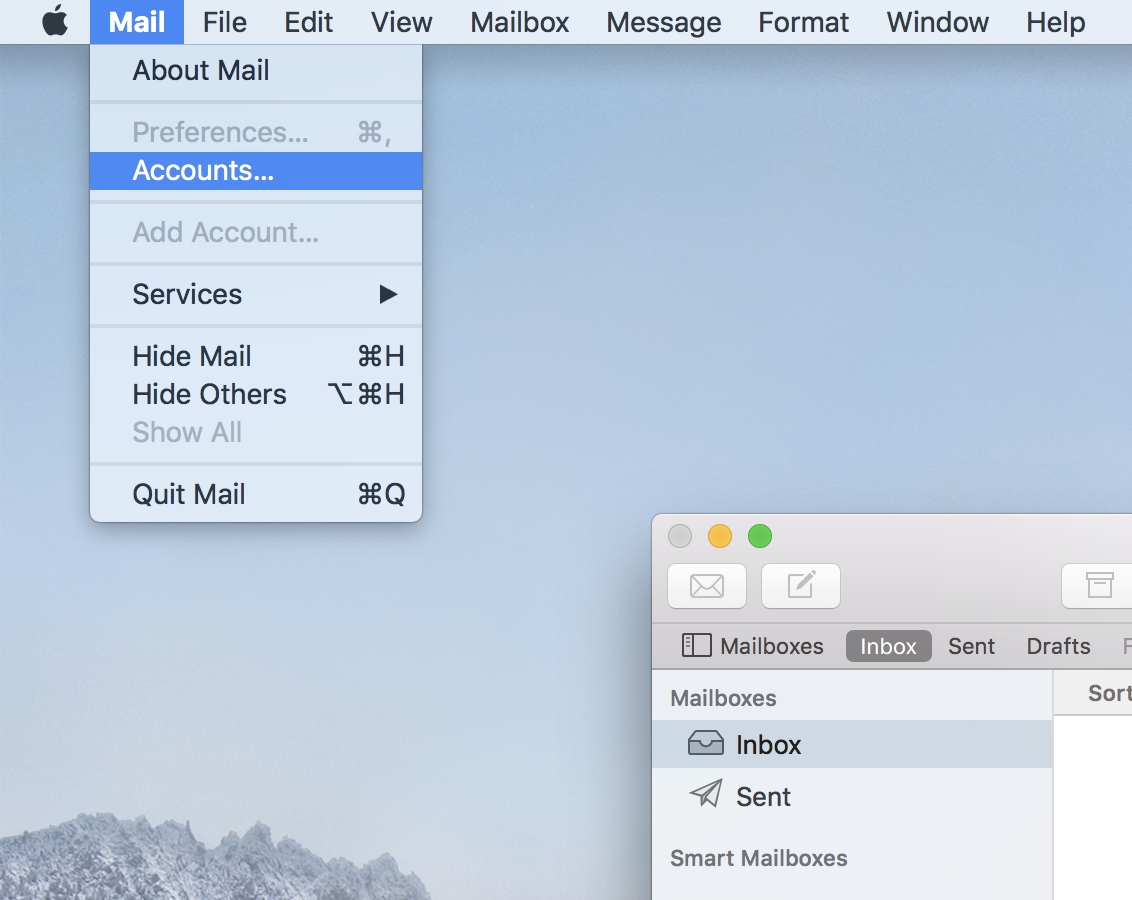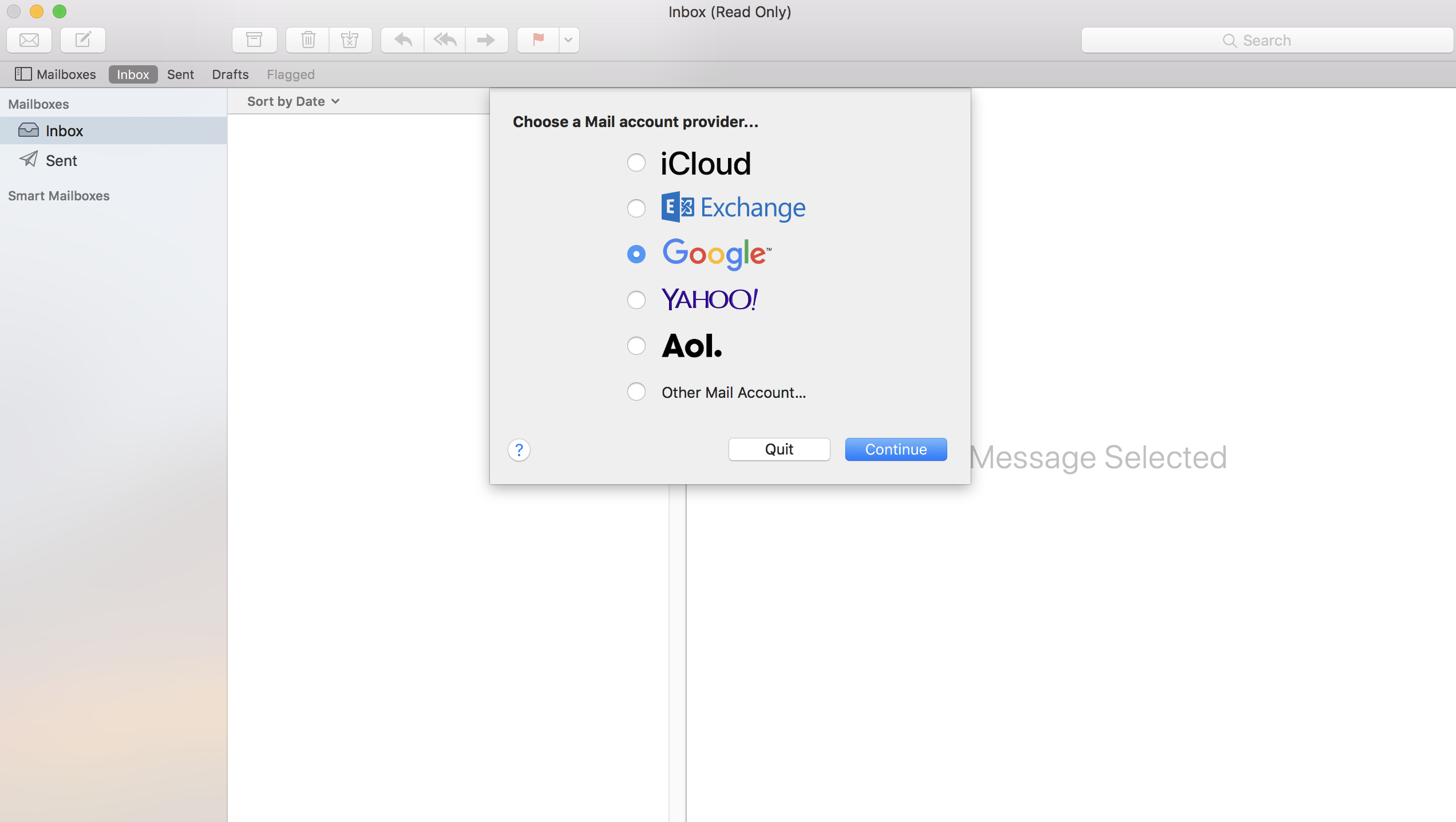 2. Login with your UCSBnetID@ucsb.edu username and respective password. You can test your UCSBnetID and password by using the UCSBnetID diagnostics tool. If you need to reset your password, use the UCSB Identity Manager.
Note: You will no longer use your LSIT username and password to access email.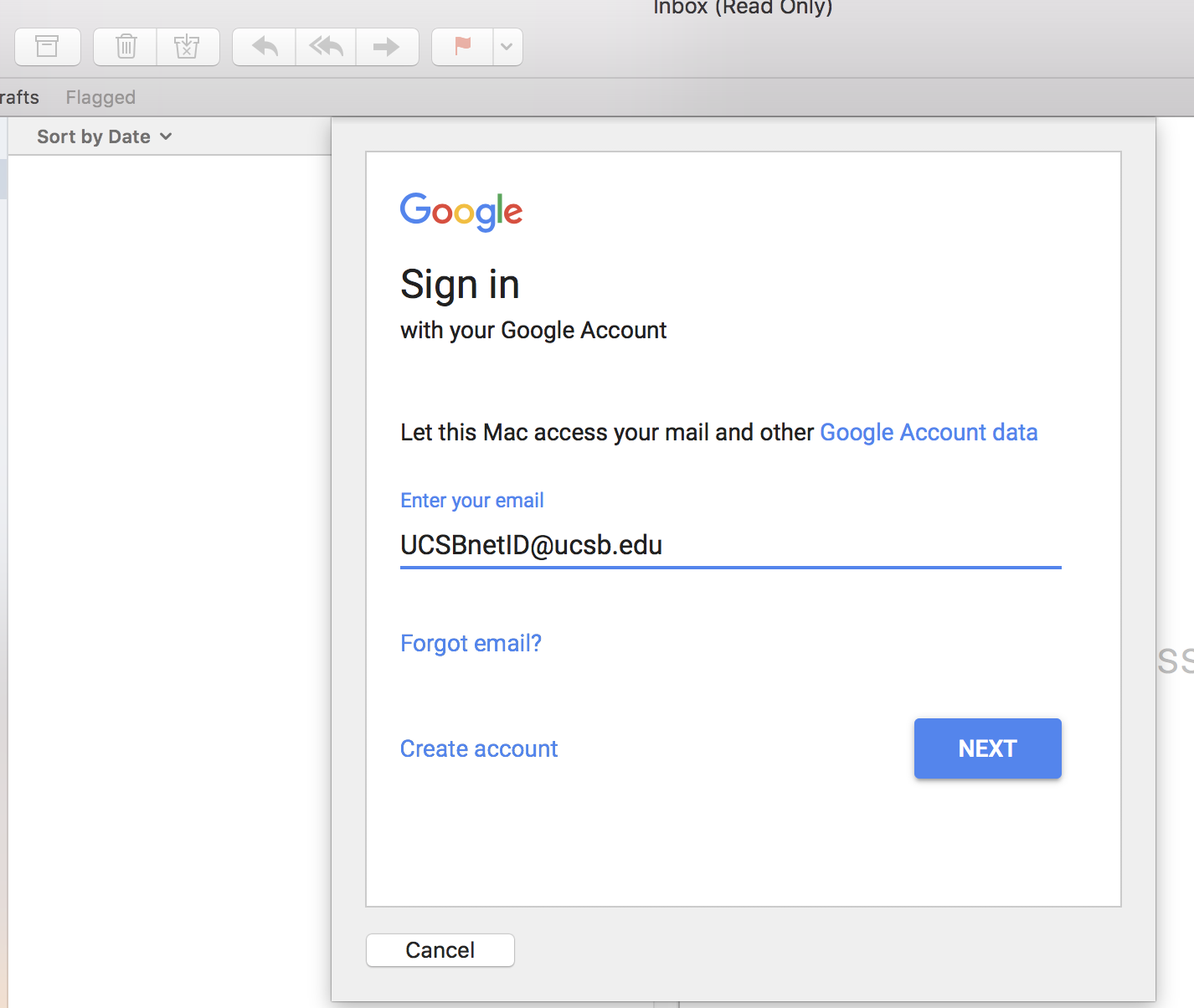 3. Your mail will begin to populate - This process may take upwards of 10 minutes depending on the volume of emails.
4. Lastly, you can configure the LDAP directory by opening System Preferences > Internet Accounts > Add new Directory. Here are the settings: https://www.connect.ucsb.edu/usage/google-apps/generic-client.
If you need to remove your old LSIT email instance, please refer to our guide here: https://help.lsit.ucsb.edu/hc/en-us/articles/115002075947-Remove-an-email-account-from-Apple-Mail.