To export a Canvas Syllabus as a PDF, follow these steps:
Navigate to your course's Syllabus page.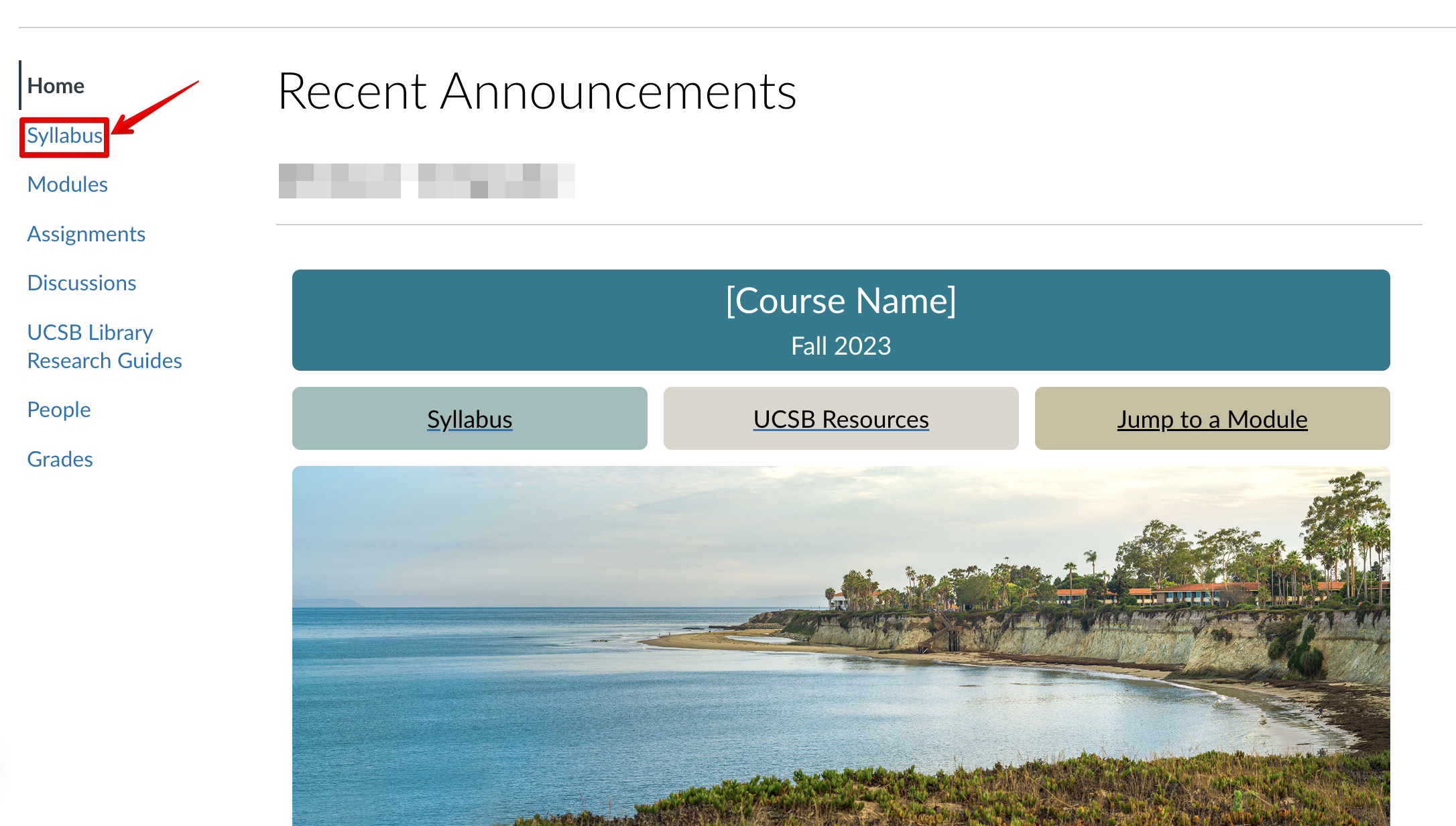 Hit control-P on your keyboard (command-P for MAC users)
Go to the dropdown menu next to Destination and select Save as PDF.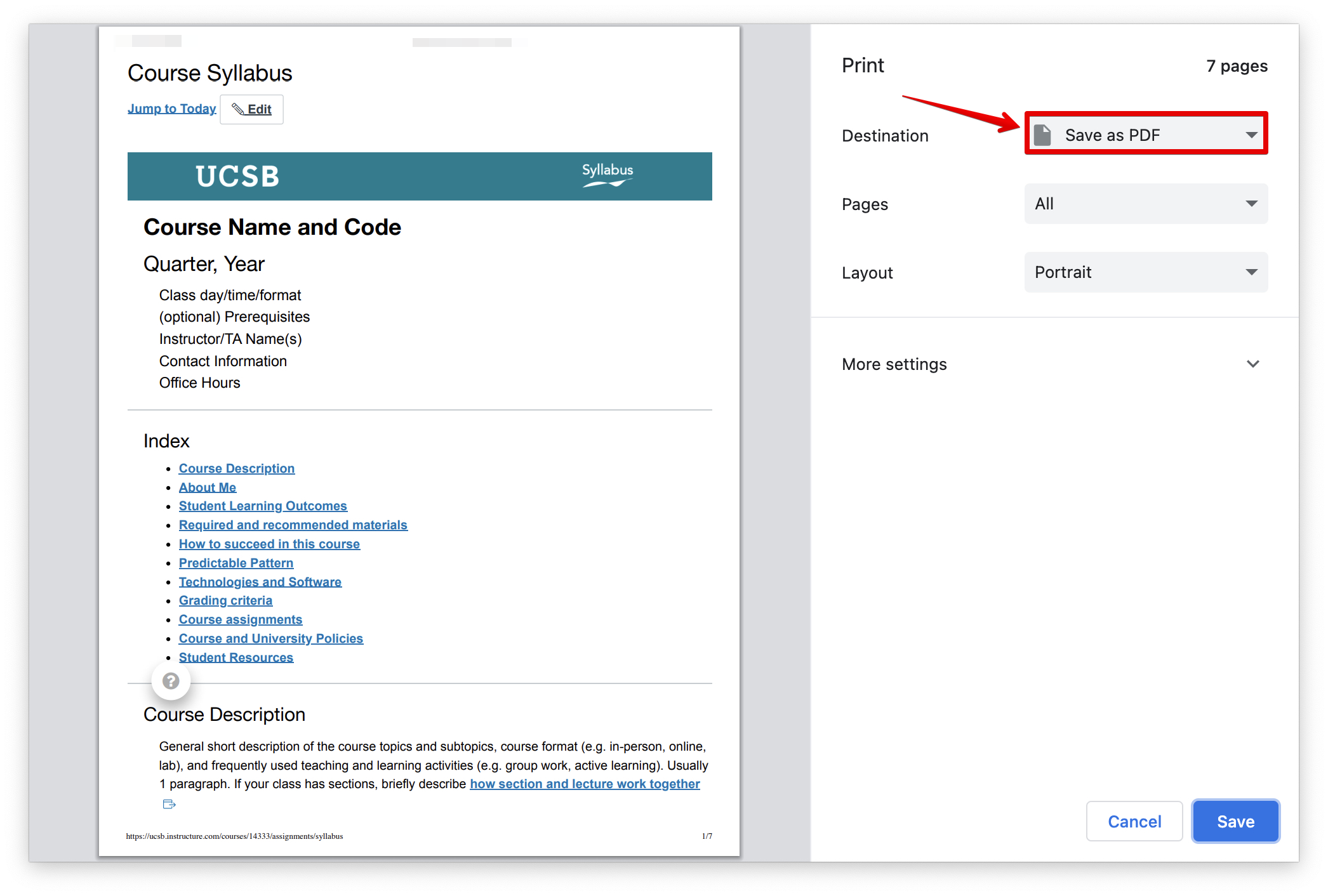 Go to the dropdown menu underneath Destination and select Save to PDF.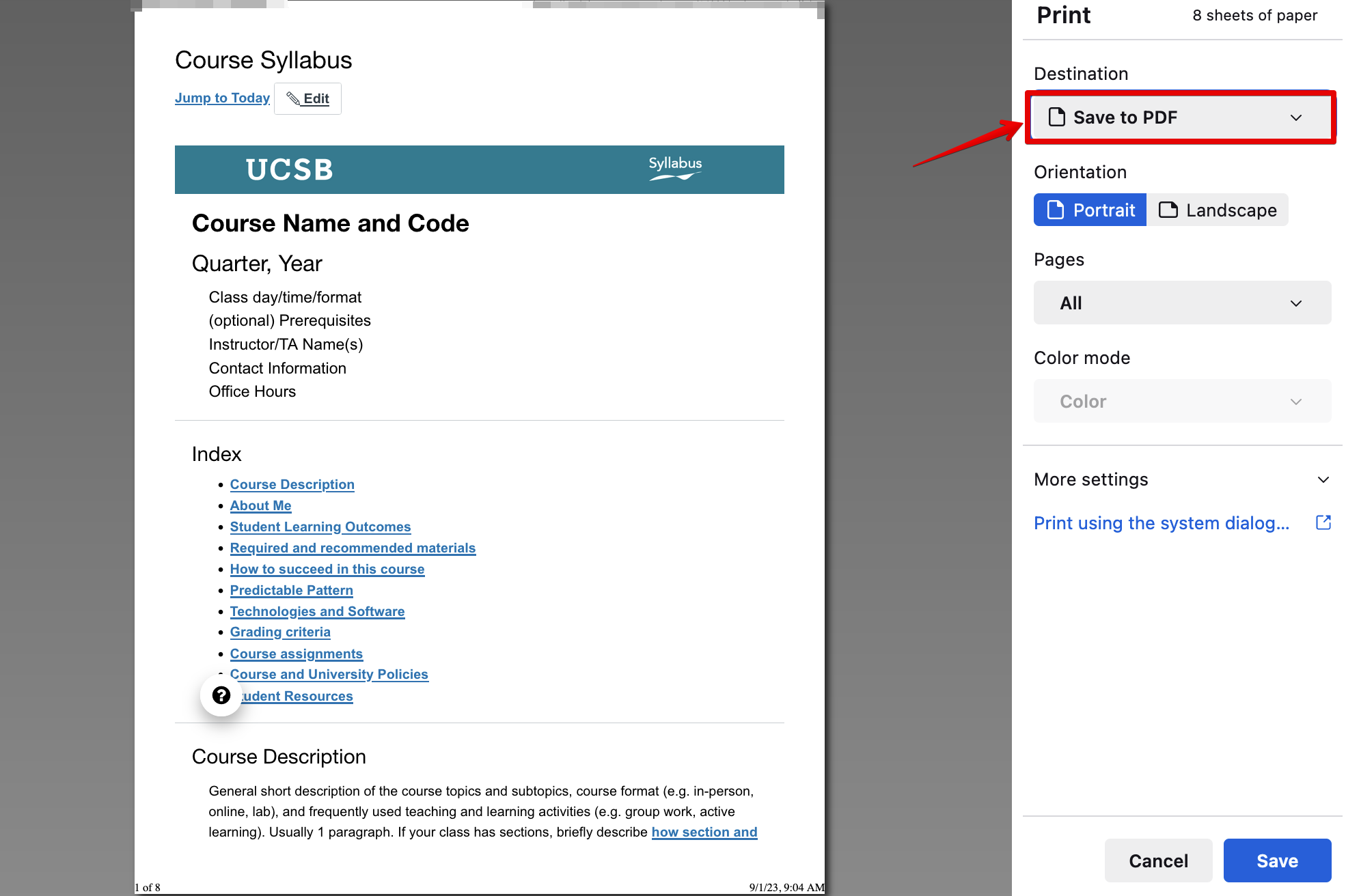 At the bottom of the print dialog, locate a dropdown menu to the right of a question mark icon (?) and click PDF.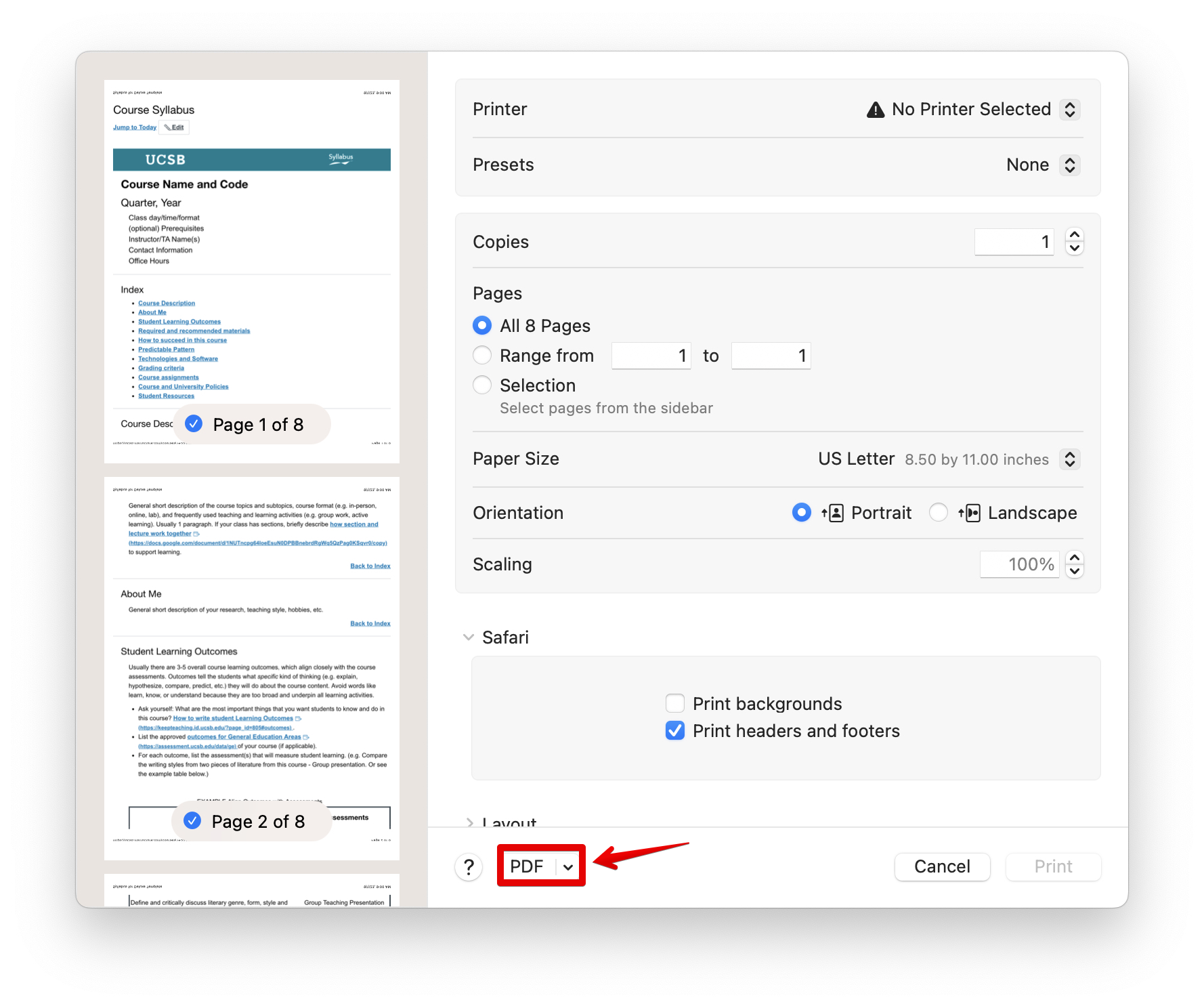 Complete the text entry fields in the new window