For Summer 2023, all courses are going to be offered in Canvas, unless an exception to use GauchoSpace has been approved. Beginning in Fall 2023, all courses will use Canvas.
If you need to merge your Canvas course offerings please submit a help ticket with the course names and enroll codes you would like merged.
If you are having trouble with creating your course or have other questions, please see the Troubleshooting section at the bottom of this page.
Create your Canvas Course - Watch the video or follow the instructions.



1. Log in to Canvas.
2. Click on the "UCSB Tools" link on the left side of the screen in the Global Navigation menu.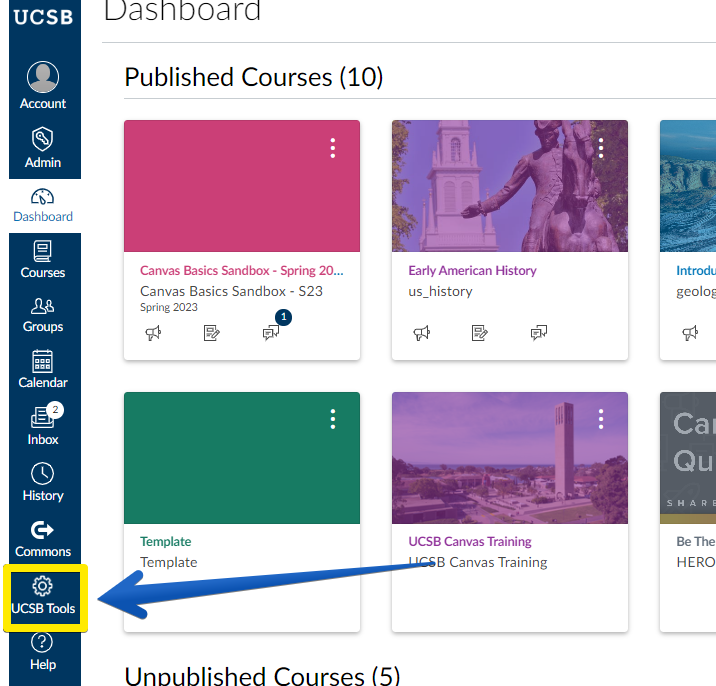 3. Under the appropriate quarter, click + Create to right of the course you would like to create.
Note: Canvas course sites can only be created by instructors who are officially listed with the registrar. If you do not see a course you expect to teach, please submit a help ticket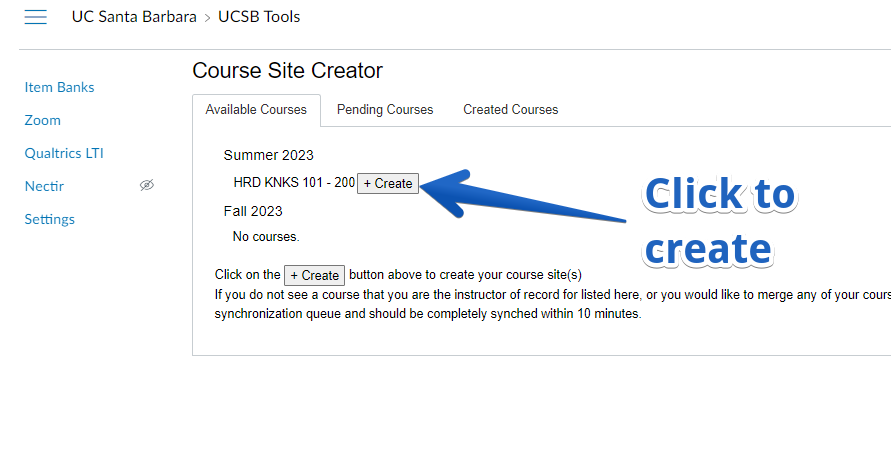 4. You will then see a pop-up window to confirm you want to create the course in Canvas. Click Create to create the course site.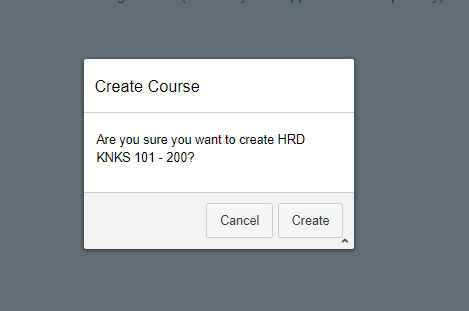 5. Your course will then see a confirmation that the course is being created, you can then close the pop-up.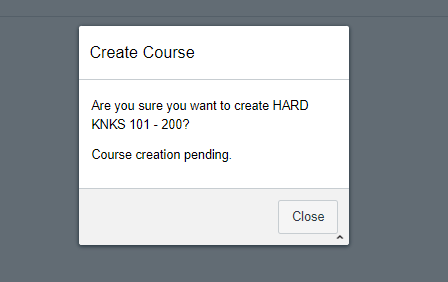 6. You will then see the course you created under the "Pending Courses" courses tab. When the course status has changed to "In Canvas", you can then go back to your Dahsboard and you will see you course.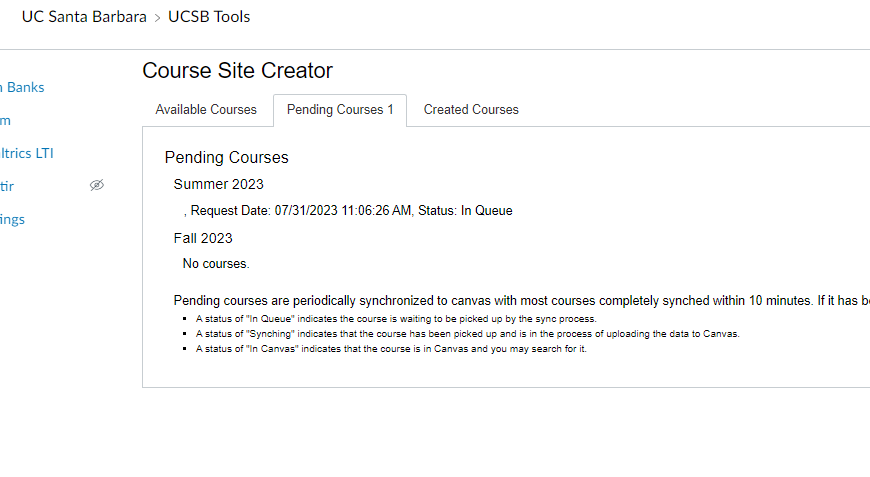 Troubleshooting
If you don't see the "UCSB tools" option in the Global Navigation menu:
If you are trying to create a non-academic/project site:
If you are using Safari and see an error message after clicking on "UCSB Tools" in the Global Navigation menu: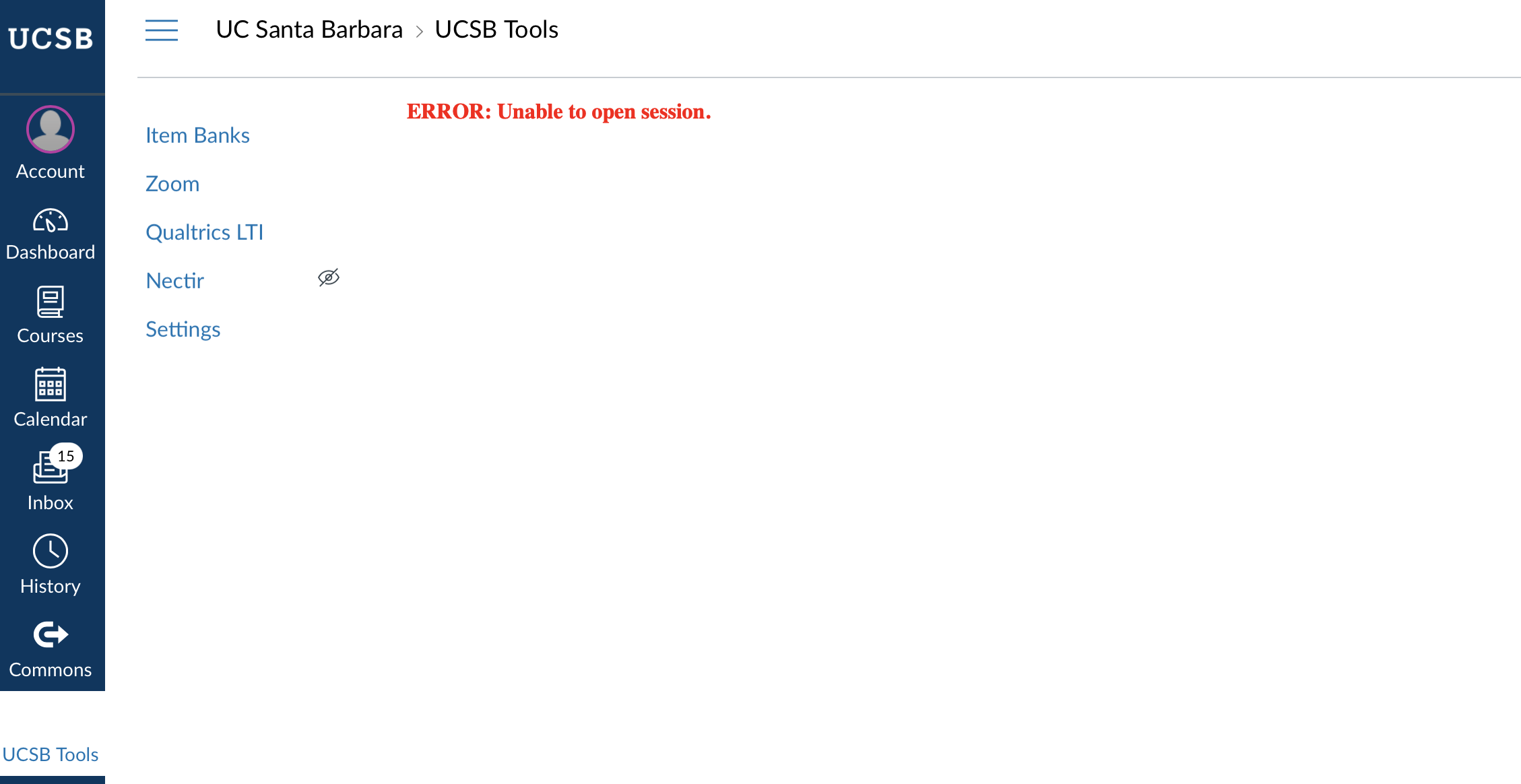 In order for the page to load, you will want to select "Preferences" from the "Safari" menu at the top of the screen. Click the "Privacy" tab. Then, uncheck the box for "Prevent cross-site tracking". You should now be able to reload the UCSB Tools page.

If you have other questions: