Canvas Assignments are designated by a
. Depending on your instructor's course design, you may locate the assignments in Modules, Assignments, or Syllabus links in the course navigation menu.
To submit an assignment, follow these steps:
Log in to your Canvas account and navigate to the course with the assignment.
Locate the assignment in the course and click on it.

The submission type supported for the assignment will be set by the instructor. There are four submission types: upload a file, submit a text entry, enter a website URL, or submit media. You can only select one submission type per submission. In the image below, the student was required to submit the assignment in a text entry box.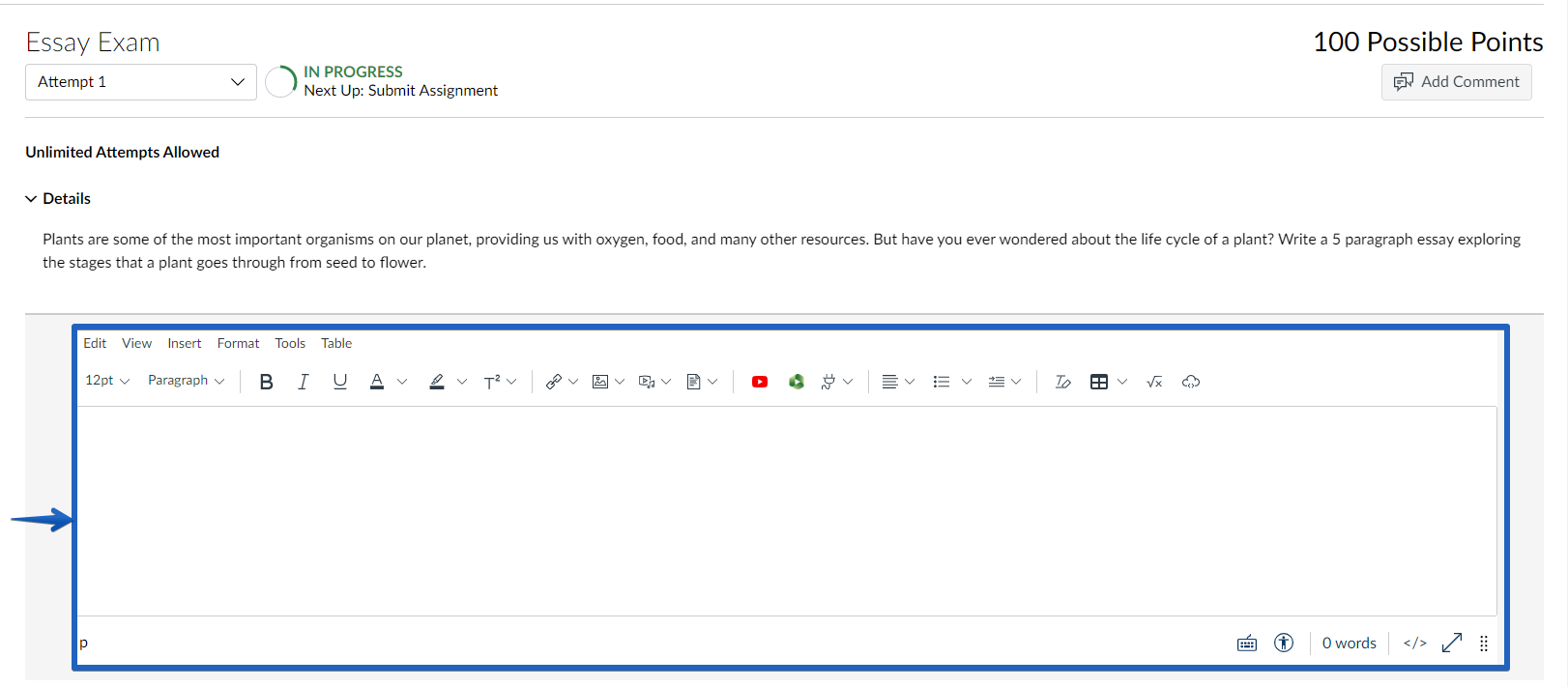 After entering or uploading the assignment, click Submit Assignment

To help students track submitted assignments, Canvas offers two resources. The first one is a confetti celebration animation that displays every time a student submits an assignment on time. The second resource is a Submitted (Date) label displayed at the top left of every assignment page.
Confetti Celebration Animation
Once students submit an assignment on time, Canvas will display a "confetti" celebration animation. This animation will appear by default on any assignment with a due date.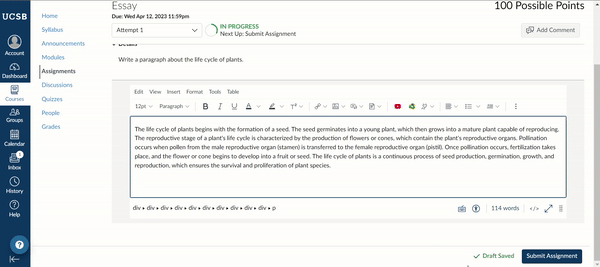 Assignment's Page
After submitting an assignment, students can locate the assignment and click it to access the assignment's page. If the student's submission has been successful, they should find a message that reads: Submitted on (date) at the top left of the page. Students will also be able to see their submission at the bottom of the page.