The Canvas course interface consists of 4 main components: the Course Navigation Menu, the Content Area, the Breadcrumb Navigation, and the Sidebar.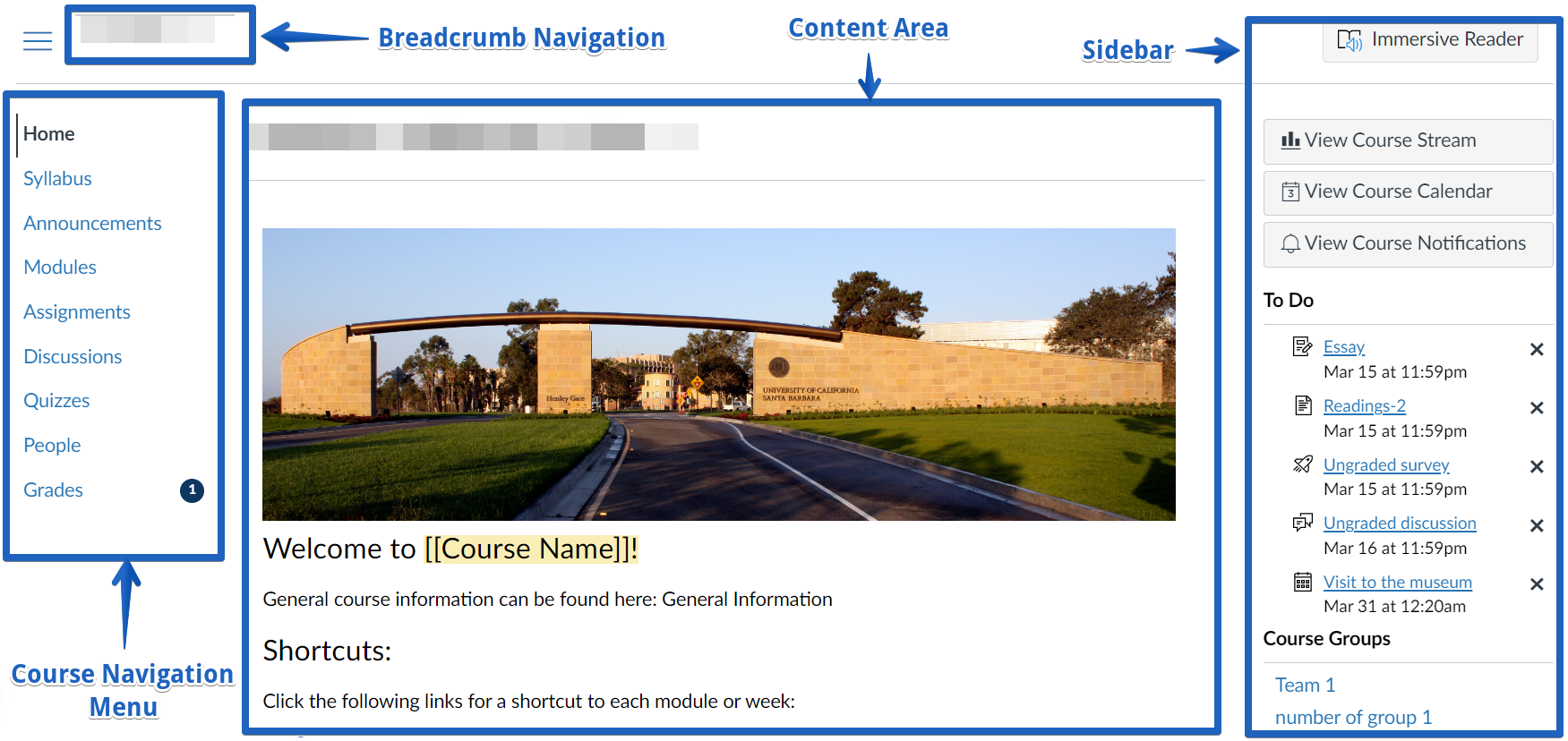 The Breadcrumb Navigation shows you where you have navigated inside of a course and gives you a quick and easy way to move backward.
The Course Navigation Menu contains links to help you navigate the course. The links available will vary depending on the instructor's pedagogical needs.
Note: If you can't view the Course Navigation Menu, click
at the top left side of the screen, next to the Breadcrumb navigation.
The Content Area displays the main content of the section that you selected. The homepage will be what you first see once you access a course. Instructors can choose different homepage options.
The Sidebar includes a View Course Stream link to see recent course activity, as well as your To Do list, Coming Up feed, and Recent Feedback comments.
The different links and Canvas tools that instructors make available in a course will determine your possibilities to navigate and interact with the course.
In general, the majority of the content will most likely be available in the Modules link, located in the Course Navigation Menu. Clicking on the Modules link will direct you to the Modules Index Page. Go to Understanding Modules as a Student to learn more about Modules.