In some cases, instructors will have students participate in an activity that doesn't count towards a grade or the overall course grade. In Canvas there are a few ways to do this but some of the options can be a bit misleading. The steps below will go over how to set up an assignment that allows students to submit the assignment while also keeping the assignment from counting toward the course total grade.
1. Go to Assignments link in your course, click on the blue button in the top left for "+ Assignment".

2. In the assignment settings enter a name for the assignment as well as any description or instruction in the text box. Set the "Points" to 0, and assign the desired Assignment Group if applicable.
3. For "Display Grade as" set to Points (Note: do not use the "Not graded" option as this will prevent student from being able to submit the assignment) Then check the box for "Do not count this assignment towards the final grade".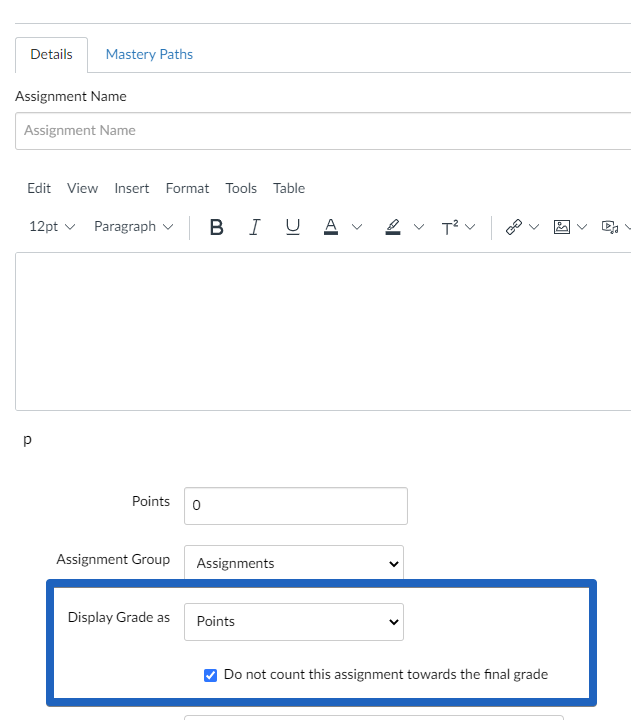 4. Select the desired "Submission Type" settings you want students to submit the assignment with. Then click Save or Save & Publish.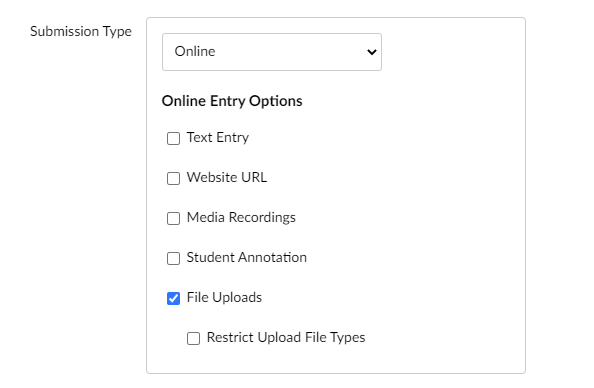 5. The assignment will then be saved will be noted with an alert to the instructor noting that "This assignment does not count toward the final grade."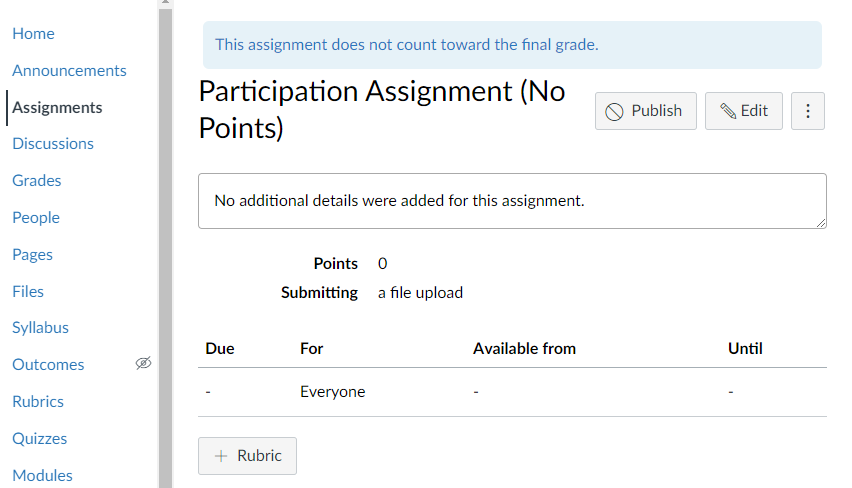 Student Gradebook View
On the student side students will see the assignment as being out of 0 in the gradebook as well as an "!" icon next to it noting that it is not counting towards their final grade.
If students click on the "!" icon they will see the description that "This assignment does not count toward the final grade.".