Steps to login to BARC: 
1. Open up an Internet Explorer Browser and make sure that Java is up-to-date. Visit https://www.java.com/en/download/installed.jsp to verify your current version and upgrade if necessary. 
2. On your IE browser, go to https://barc.isc.ucsb.edu/authen/authenui.html and login with your Userid and password. The login page should look like this: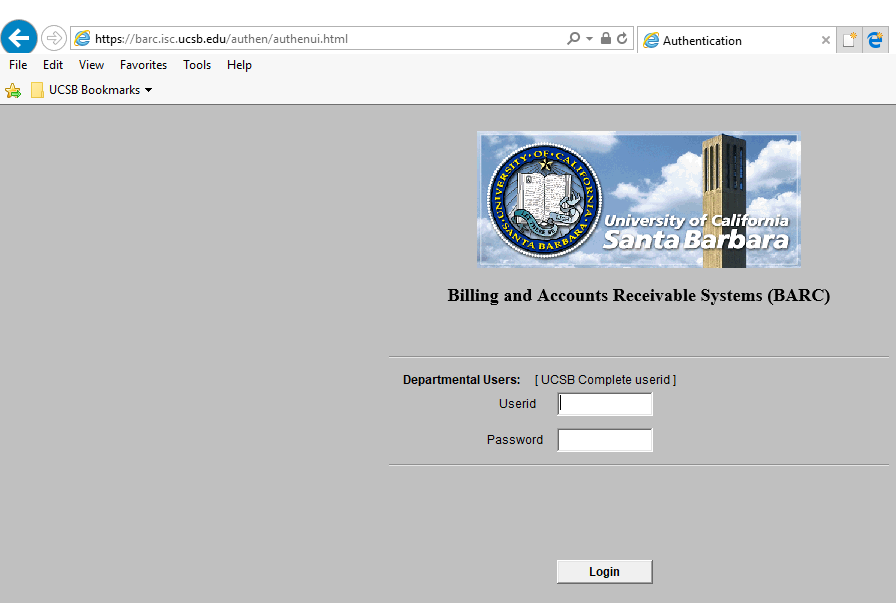 3. Verify that the BARC webpage is listed as a 'trusted site' on your IE browser. To do this, please visit the URL above and go to 'Tools' > 'Internet Options' > 'Security' > 'Trusted Sites' > 'Sites' > 'Add' <https://barc.isc.ucsb.edu>. Be sure to click 'close' > 'apply' > 'ok' to reflect this change.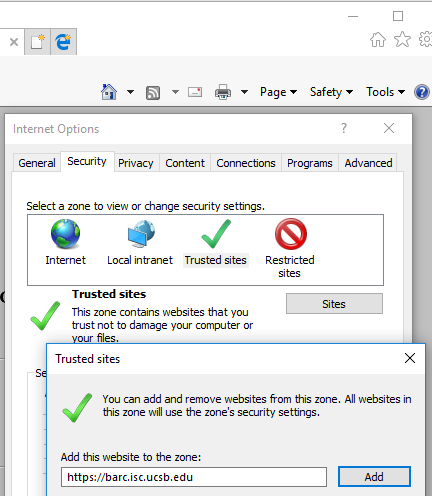 4. Closing and reopening your IE browser is a great way to assure all changes are applied. If you still cannot login, please repeat the steps above to verify that both Java and the IE tools updates were implemented.