If you want to purchase Adobe Acrobat Pro (also listed as DC), use the UCSB Gateway e-Procurement system.
Log into Gateway:
Click 'Shop' on the left-hand column (or press alt+p) and go to 'Shopping' > 'View Favorites'.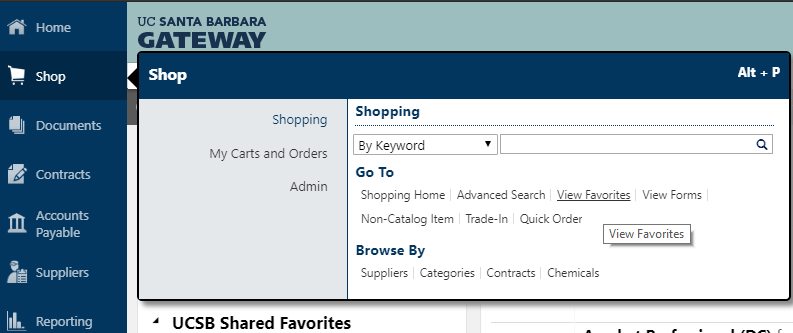 Then, you can choose Adobe Software and a list of available software will populate the window to the right of the Favorites listing.
Choose Adobe Acrobat and select "Add to Cart"

Process your order as you would with any other order in Gateway. This software is purchased through SHI only.
Once your order has been processed and SHI sends you a confirmation. After you receive that, you will receive an email from Adobe with a link to download the software and receive a license code.