It is highly recommended to back up your important data every few weeks to mitigate data-loss and keep an organized copy of your files on hand. This is especially convenient when purchasing a new computer or having an older machine re-imaged.
Box
We suggest utilizing Box Drive for this purpose - you can download the desktop application for either your Windows or Mac system here.
After the installation process is complete, right-click the Box icon on your system tray or dock and click 'Open Box Folder.' You'll see all of your saved and shared folders in the file explorer. Simply copy and paste the files you'd like to save to box or to your machine.
Furthermore, once files are saved to your Box Drive - you can open, edit and save them through your Box Folder. This is a great feature that saves a lot of time from manually updating and organizing your backup. 
You can read more about Box Drive and the web application here: 
Google Drive
Alternatively, if you prefer Google's services - you can take advantage of Google Drive. It serves the same purpose and can be accessed from your Google Web App.
To access Google Drive:
Open your Google Web App
Click for four squares in the upper right-hand corner of your browser and select 'Drive'
A new tab will open and you can start uploading and organizing your files.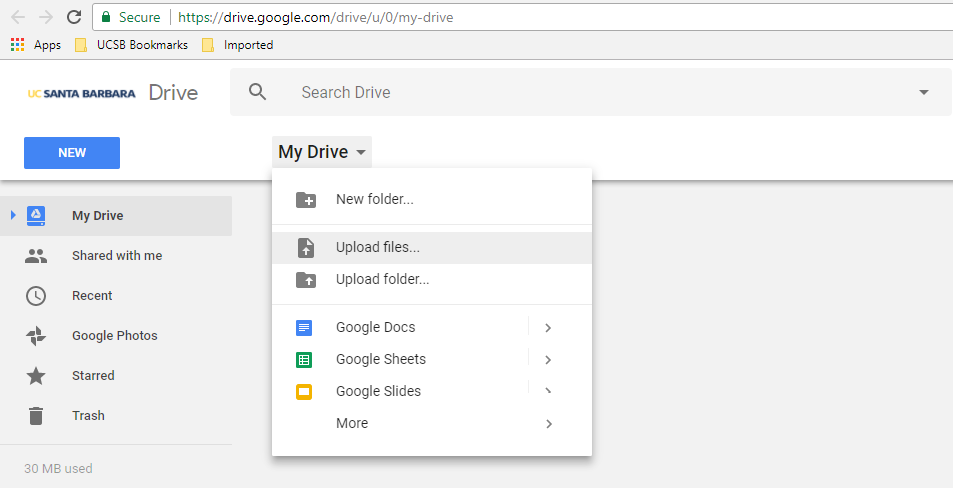 Google support has a great Help Center regarding the functionality of Google Drive here. We recommending reading the entire article - or at least skimming through each section.
Files you may want to backup
Bookmarks: 
Local Mail:
If you use an email client such as Thunderbird or Apple Mail, you may have emails that are saved directly to your machine - they are not attached to your client account.