Many faculty and staff have multiple alias email address attached to their Connect account, these are often associated with departments and centers. The default in your Connect account will be to send from the address associated with you UCSBnetID (UCSBnetID@ucsb.edu) The steps below will explain how to set your default to your preferred alias.
On your computer, open Gmail.
In the top right, click Settings  Settings.
Click the Accounts and Import or Accounts tab.
In the "Send mail as" section, find the alias account that you would like to use and click on make default
At the bottom of the "Send mail as" section make sure that under "When replying to a message:" the "Always reply from default address" is bubbled in.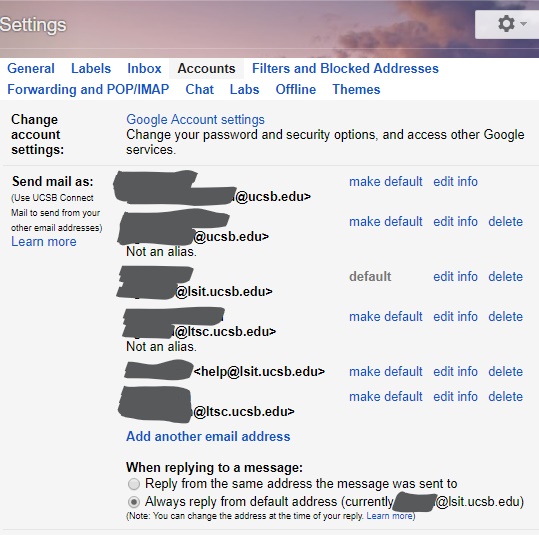 *In some cases below the listing of your preferred address you will see "Not an alias". You can change this by clicking on "Edit Info" on the right side and then checking the "Treat as an alias" box.