For the best support, students should use BOX or Google Drive as their primary UCSB cloud storage.
Students have access to OneDrive via their UCSB Student Microsoft Office package. The student account comes with 1TB of cloud storage.
To use this application, you will need to sign into your OneDrive account. You can do so by clicking Save As in the document you are trying to save, and then selecting OneDrive from the options. Click Sign in and then enter your @ucsb.edu email address and your NetiD password.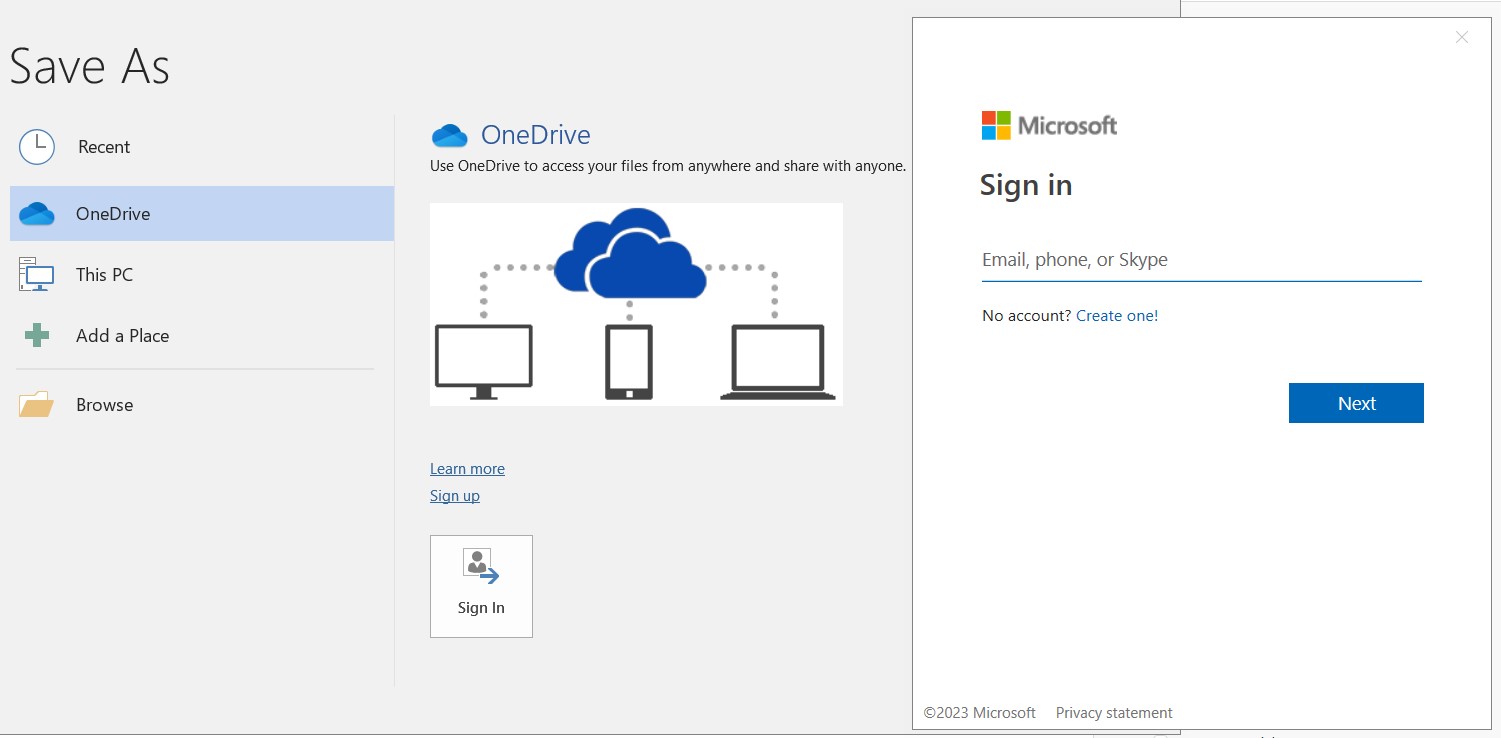 Notes: You will not be able to login to Microsoft if your password contains any part of your name or netID as this is against Microsoft password policy. You'll need to change your password in UCSB Identity by entering your information under New/Current student and following the prompts. Reach out to UCSB Student Support Center if you have any difficulty changing your password.