You can get started in most Collaborate Classrooms with just 3 steps.
Push the "ON" button located on the top of the podium or a wall.
Ensure that "Video Mute" and "Audio Mute" are not enabled (the buttons blink if they are enabled).
Choose your input source from the options available (e.g., "Lectern Comp.", "HDMI", "VGA")
You can view and download the following handout, which is also available in each Collaborate-supported classroom.
Handout: Collaborate Classrooms Quick Reference Sheet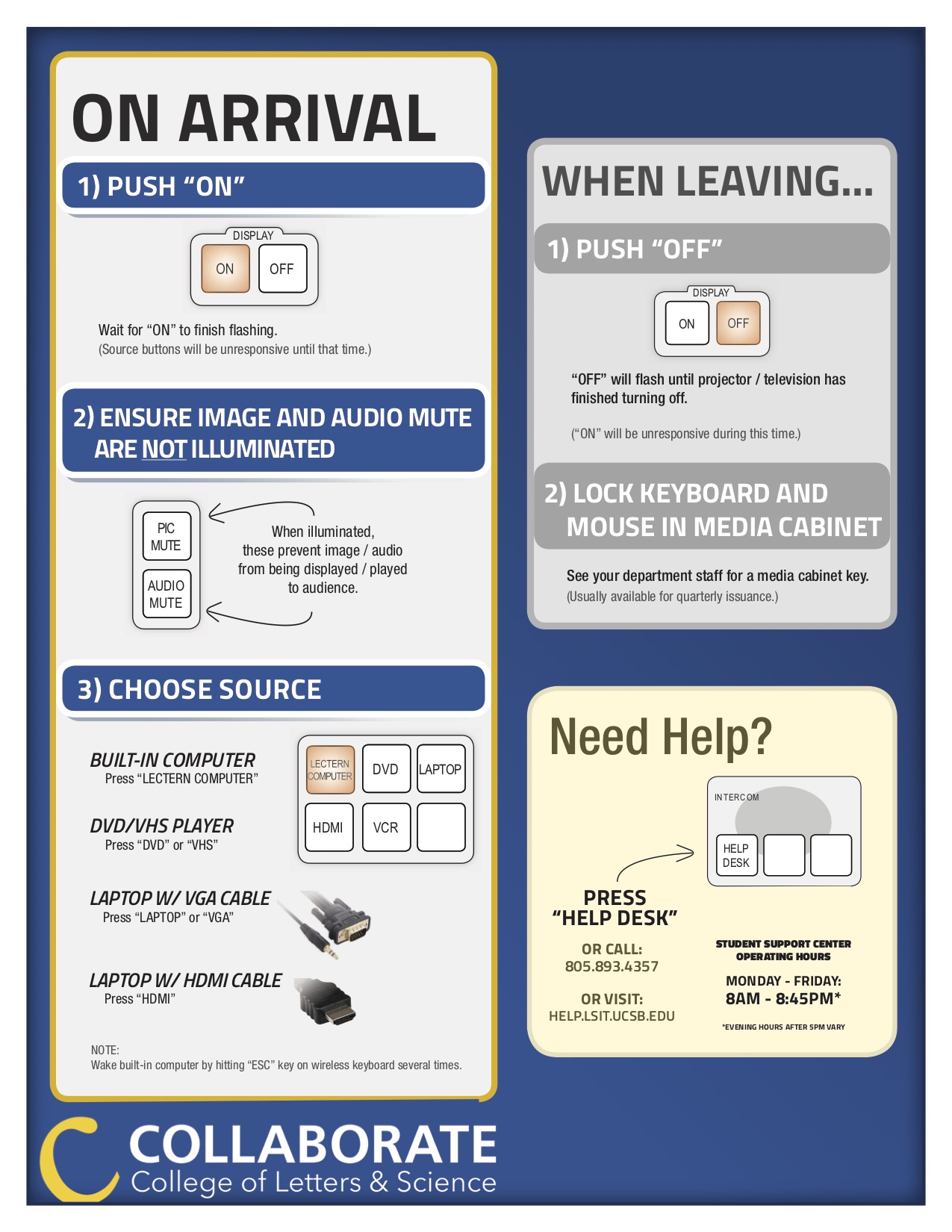 Room Management and Access
Room and podium access is controlled by a classroom's respective academic department. Please contact the staff of that department with any concerns related to this.